How can a below-average student crack NEET MDS?
NEET PG MDS is one of the toughest dental PG examinations. Not only the vast syllabus but the number of candidates appearing in NEET MDS also takes the competition to a whole another level. By mentioning it as the toughest of all dental PG exams, it doesn't mean that aspirants cannot even try or put their front foot to achieve their goals to get a seat of their choice which requires this exam to be cleared. 
You don't have to worry, if you pertain from average, below average, or other any category. That should not come into your way through reaching success. You can always achieve what you desire. All it asks is complete hard work and utter knowledge. This is very apparent if you have taken the chance to apply for this exam, you need to make a perfect and stable mindset. There is no such thing which could not be reached with paying hard work and putting yourself completely in it. Belonging from the medical field, you must already know what it takes to study hard.
To facilitate your Dental NEET PG preparation, we have come forward to furnish you with the best exam strategies that are highly recommended by the teachers and toppers in this field.
If you are applying for NEET MDS, you must have done your bachelor's and finished it with great success or if you're already pursuing and preparing for the exam simultaneously then too, you can receive all the success and get listed in the selected candidates. There are students, who have topped their semesters and done everything possible to qualify the exam but have still confronted failure. But, it does not mean you should stop trying, it means you should have the proficiency to do the hard work in a better and suitable direction. There are some key points and advice to help you reach your goals and also to enhance your skills.
Make a schedule
If you dream of qualifying the NEET MDS Dental exam with flying colors then the very first step you have to opt is to make a proper schedule. By proper schedule, it means you should specify the time you have decided to study and divide it precisely into different topics or subjects. You need to follow the schedule and keep your preference on the topics/ subjects which you consider tough for yourself.  Also, don't forget to cover the subjects with higher weightage. If you find them difficult, start gaining pace by covering the weaker subjects first.
Set limits
When you are covering up a huge syllabus to qualify an exam like NEET MDS, it takes a lot of dedication and proper strategy. You can make it easier if you set limits on a daily or weekly or maybe monthly basis. Setting limits encourages you not just to finish the part you have decided earlier but even motivates you to cover more than that. Take baby steps and surpass you limit each day. You can also monitor this daily progress with PULP's daily activity section and know how close you have reached goal.
Give Mock tests
To analyze what you have been learning and achieving, you should test yourself regularly so that you will be able to distinguish between what you have accomplished and what not. You will also realize, which parts do you need to make stronger and work harder on. You can also enhance your time managing skills if you give a test in a distinct time frame. Monitor your progress closely. Work on the topics where you have losing marks in NEET MDS mock tests and you will eventually see an improvement in your All – India test ranks.
Previous year questions
Practicing with NEET, AIIMS MDS previous year question papers always seem positive because you learn and notice what kind of questions are asked. By observing the pattern of questions asked, can gauge a better idea about the difficulty level of the paper. You can test yourself with the questions to double cross-check your understanding of a topic, but this time from the examiner's point of view.
Daily Revision
You should do a quick revision of all the topics you have covered, every single day. Point to point revision along with practicing past mistakes will help you realize what you have been doing. It will be helpful to you, to make another schedule or to retain concepts for a longer period. Recalling topics will also be helpful for you to correlate them with the other topics you still have to study. When the syllabus is so wide, the daily revision could do wonders to your MDS prep and will also help you to avoid the last-minute hustle.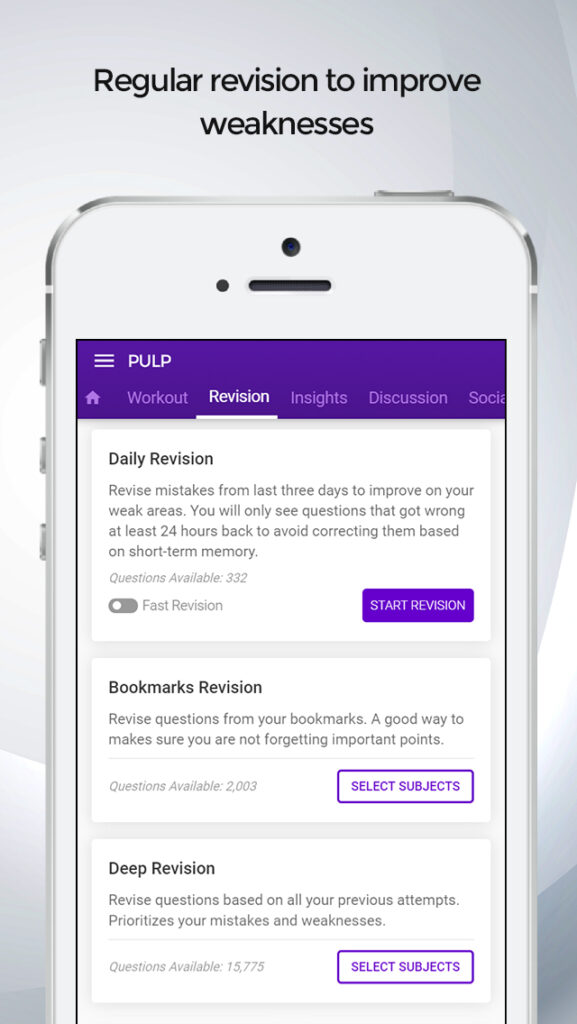 Regular Practice
At least take out 7-8 hours from a day to study, learn and catch whatever you've been focusing on. Theory is important but it is the practice that will actually help you sail through the final NEET MDS exam. The more you will practice, the more will be your chances you get an extra edge over your fellow competitors. Hard work needs to remain constant for a longer time for a fruitful result. As soon as you complete a topic, start practicing its questions right away from a good and standard question bank for MDS Prep. This way you will get a better idea about the questions asked in NEET MDS exam. 
Creative learning
You should do variations with your studies and add techniques. You could record what you are learning and then hear out the same after some time. You could make mnemonics to learn easily and write the content repeatedly if you find it easier. You can take help with the reference books and add tips or bookmarks on the points which are important to be remembered. You could go with various ideas to learn things without being frustrated or depressed. It will help you learn the vast syllabus of MDS NEET and retain it for a longer period of time.
Healthy Routine
Opting for a healthy routine is something that makes you fit for your studies. This includes waking up early to study to cope up and learn things in a better way. Having a peaceful environment gives positivity to cover up all the topics which you have listed for the day. In order to perceive and adapt new learnings, you also need to have a good and healthy diet so that you don't feel low. And finally, taking good and sound sleep is indeed very important to acquire good knowledge and to retain whatever you are studying.  
You could do a lot better if you follow the advice listed above. These points will surely make you more determined and dedicated to your goals.
Apply them and tell us whether they helped you prepare better for NEET PG MDS or not.