How to start preparing for NEET from Class 11 | NEET UG Prep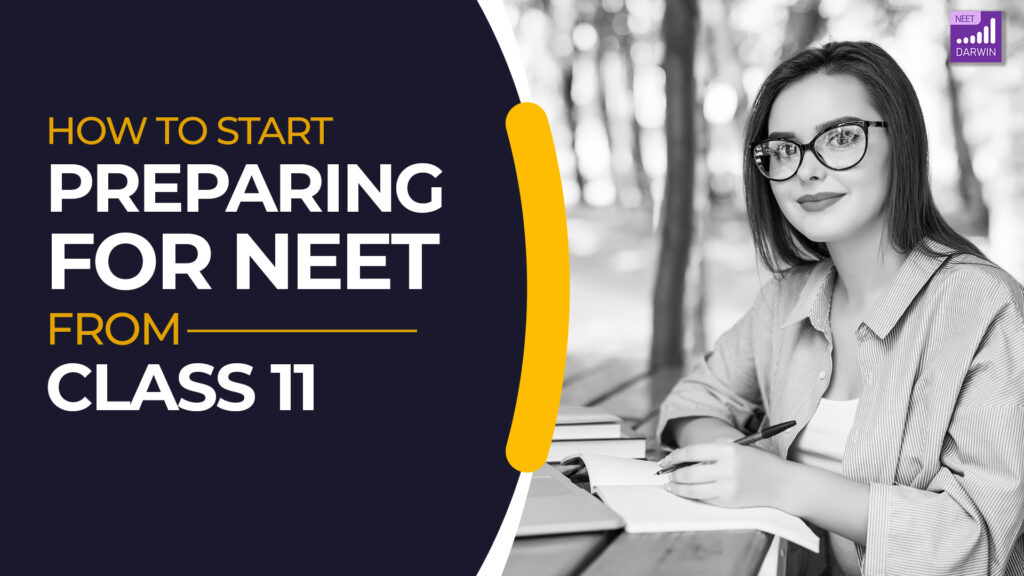 To beat the fierce medical seat competition, many students start the NEET preparation right after the 10th board or from the beginning of the 11th standard. Starting early can be overwhelming but you know what they say, "the early bird catches the worm." Having said that, starting early definitely has its perks too as it gives more time to the aspirants to cover the whole syllabus without getting stressed.
However, it's easier said than done. The reality of many 11th graders is that they find it difficult to balance their 11th-class studies and NEET prep, as both require a significant amount of time and effort. By the time they're done with their school, tuition, etc, they're exhausted and push NEET studies to a later time.
Towards the middle of the term, they suddenly realize that they haven't even started NEET preparation yet and go into panic mode. If you're sailing in the same boat, you don't need to worry. This post provides valuable insights into utilizing the available time well and adopting effective tips for NEET preparation from class 11. By following these suggestions, you can enhance your chances of performing exceptionally well in the NEET.
Build conceptual understanding to solve complex problems
NEET is not just about rote memorization but also requires a deep understanding of the concepts and their application. Thus, by developing a strong conceptual foundation, students will be able to understand the topic at a deeper level and be better equipped to handle unfamiliar problems or questions that they may encounter in the exam.
The best way to grasp abstract knowledge would be to try and apply these principles in everyday experiences. Example – With a conceptual understanding of genetics, you can figure out the underlying principles of how genes are passed down from generation to generation and how mutations can cause genetic disorders. This would enable you to not only recognize different genetic disorders but also understand how they occur and potentially develop treatments or interventions based on that awareness.
Develop a routine to stay on track
A proper study timetable is essential to ensure effective learning. Without a well-planned schedule completing the NEET syllabus can become an intimidating task. It's crucial to create a detailed and realistic plan but be a bit flexible at times, things may not always work exactly as per the plan. Avoid missing the classes as Class 11 lays the foundation for Class 12 and helps you build a strong base. Attend your school classes regularly, and make sure to clear all your doubts as soon as they arise.
Identify the most productive time of the day and try to allocate some of it towards NEET preparation. If you put in the extra hours in the starting phase to get familiar with the topics, it will help you a lot in getting a firm grip on NEET concepts. Get enrolled in Darwin from the 11th standard itself so that you get time to cover every aspect of the medical entrance exam. Darwin is an all-in-one self-learning app that has comprehensive notes, 40,000+ MCQs, AI-enabled analytics, and regular mock tests to help you to take your performance to the next level among other things. Using this platform religiously from the start can give you a major advantage over others.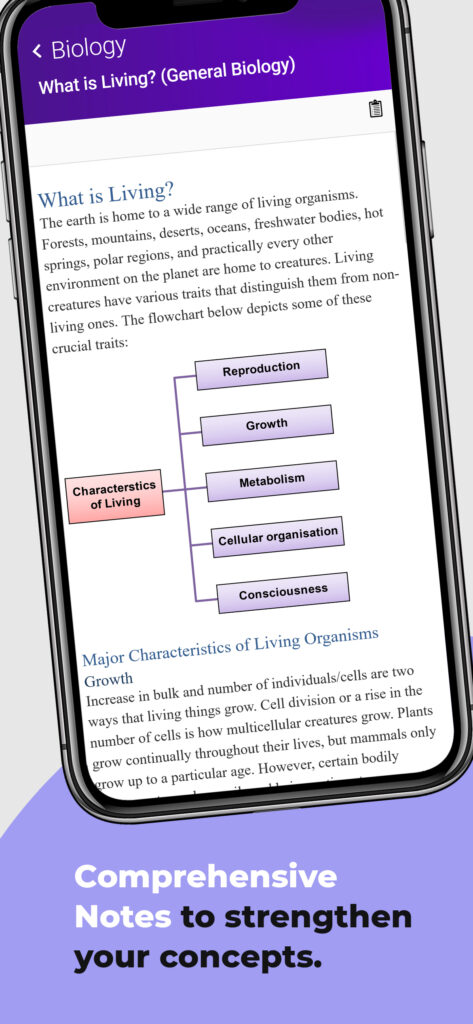 Join a study group to stay more focused
Study groups help you to stay accountable and push harder even if you're tired or feel like giving up. Being part of these learning communities provides a great opportunity to discuss NEET topics and clear doubts with peers who are equally invested in medical UG preparation. You can gain a deeper understanding of concepts and clarify any misconceptions you have.
Additionally, these groups also aid in reducing exam-related stress. Knowing that there are others who are going through the same challenges can be comforting. Furthermore, their strategies to manage NEET preparation with class 11 can assist you to manage your time in a better way. Creating a competitive environment also acts as a great motivator to work harder than others. You can challenge yourself and your study circle by selecting topics and questions and setting a time-limited test on Darwin to test your knowledge to see who fares better.
Use flashcards for memorizing important points
Students in the 11th standard have many things to do. From school to tuition to multiple tests, the list is endless. Along with this, if they're preparing for NEET as well, that's another thing on their already full plate. To manage all this effectively without burning out, they need to become pros at time management.
Flashcards are particularly useful for NEET aspirants who juggle between things. It is an effective tool for memorizing and remembering a lot of important information that the NEET UG syllabus offers. As flashcards are portable and can be used anytime and anywhere, they turn out to be an ideal study tool for a hectic schedule. Darwin's 3000+ NEET flashcards act as your best free-time study buddy and aid you to test your knowledge and retain the information for a longer time.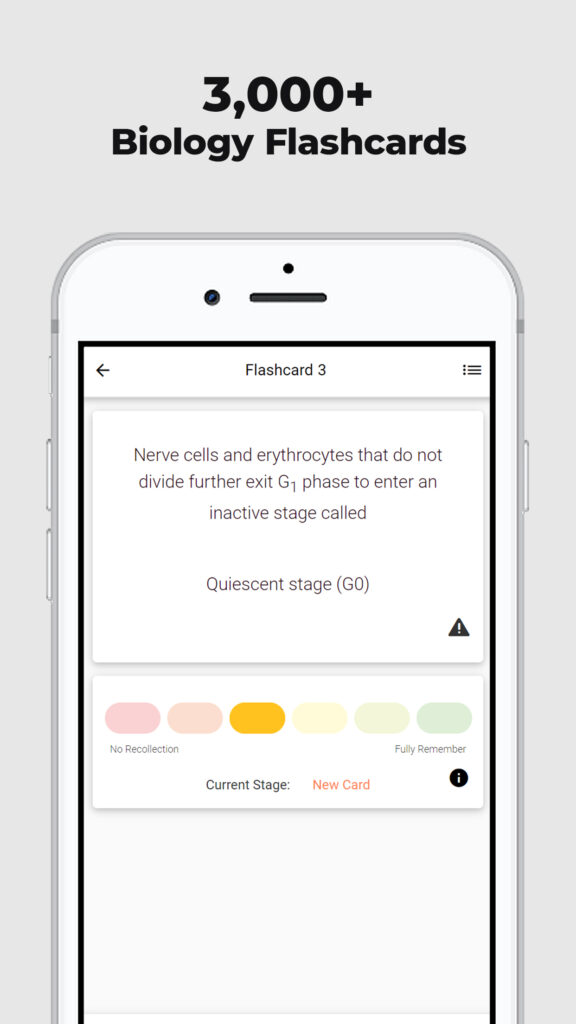 Get hands-on with NEET questions to improve speed and accuracy
One of the biggest challenges NEET candidate faces is solving 180 questions within the time limit of 3 hours. But this can be mastered by solving more and more NEET mock tests and PYQ papers. Attempting at least 3-4 practice tests in a week will help you will many aspects such as:
Understanding the exam format
Analyzing your preparation levels
Improving accuracy and pace
Gauging the important topics and much more
Initially, you may score low and feel overwhelmed but don't be disheartened. Be calm and take it step-by-step. With Darwin, you can bookmark the questions you struggle with, analyze what went wrong, go through the concept again, and re-practice them. As you keep repeating this pattern, you will see your performance going up.
Identify the strong and weak areas
From the beginning of class 11, make it a point to be familiar with your strong and weak topics. This will help you to study smartly as you can focus on the areas you find challenging. Don't be disappointed if you're not getting the questions right the 1st time. Revisiting the chapters will aid to identify the mistakes and gaps in understanding, and over time, help achieve better mastery over it. Use PrepDNA which acts as a personalized guide and lends a hand to see the topic and sub-topic-wise proficiency. Build a habit of observing your struggling areas in this AI-driven analytics section after every practice session and work on them. This will ensure a better rank in NEET.

Revision is of utmost necessity
Aspirants who are in Class 11 often come across new concepts and topics that they may not have encountered before. Hence, revision plays a vital role in solidifying their foundation in these subjects. Plus, developing problem-solving skills will train their mind to even solve the most complex problems skyrocketing their confidence.
If you delay the revision until class 12, you may not have sufficient time to revise the previous year's syllabus along with the 12th board syllabus. This may feel very daunting, leading to an incomplete understanding of important concepts and topics from Class 11, which in turn will result in poor NEET performance and unnecessary stress. Hence, to avoid any such mishaps, revise frequently and cultivate a practice to clear the revision buckets on Darwin at least 3-4 times a week. Revising the incorrectly answered questions multiple times will ultimately help in solving them with ease.
In a nutshell, starting the NEET preparation from the 11th standard is like planting a seed. You must nurture it, water it, and give it plenty of sunshine for it to grow into a beautiful flower. Similarly, with consistent effort, determination, and studying using the right preparation tool like Darwin, you can transform yourself from an aspiring student to a successful doctor. So, don't let procrastination or fear hold you back. Act today, and who knows, you might even surprise yourself with your own potential!