6 best tips to avoid negative marking during NEET PG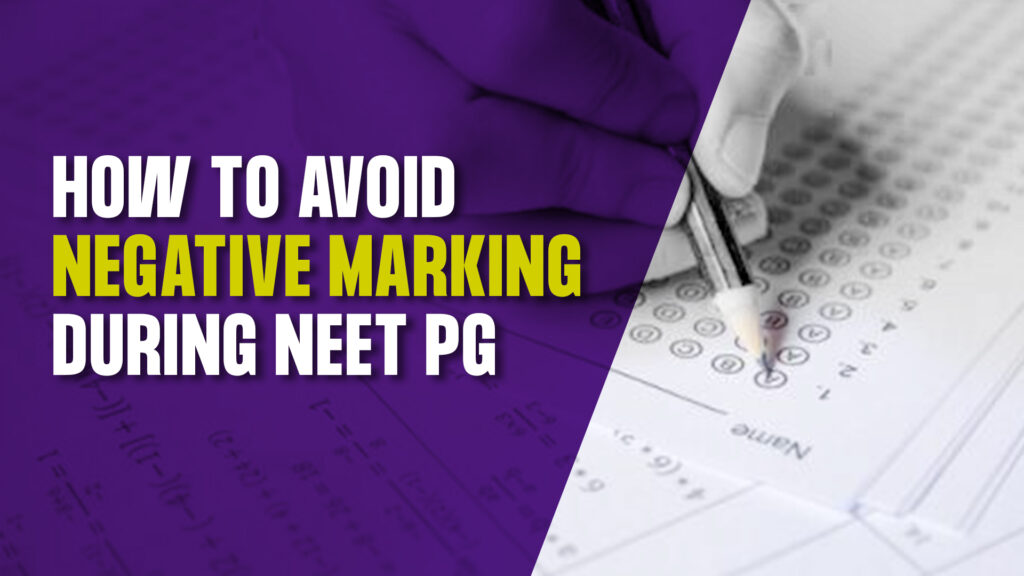 Negative marking can be the biggest enemy that brings down your NEET PG score. Even if you are well prepared, your real test of knowledge and caliber will be during the actual test. NEET PG, being a competitive test, is designed to evaluate a person's clinical and analytical abilities along with his/her conceptual knowledge. As per the NEET PG exam format, four marks are allotted to the correct answer while one mark gets deducted for every incorrect answer. Hence, while answering questions, your focus should be on giving maximum correct answers, alongside limiting incorrect ones.
Here are 6 tips that will help you lessen the chances of losing unnecessary marks during the NEET PG exam.
Solve the NEET PG questions you know first
This practice will raise your confidence and save time. Glance through the complete question paper first to get an idea of the NEET PG questions you are aware of. Then, start answering them quickly and leave you enough time to focus on other questions. Attempting questions from the Pre-PG's daily test series regularly will increase the precision of more answers with better speed and timing. This routine will help you a lot during the actual exam as you will find more questions that you can answer correctly, saving you time.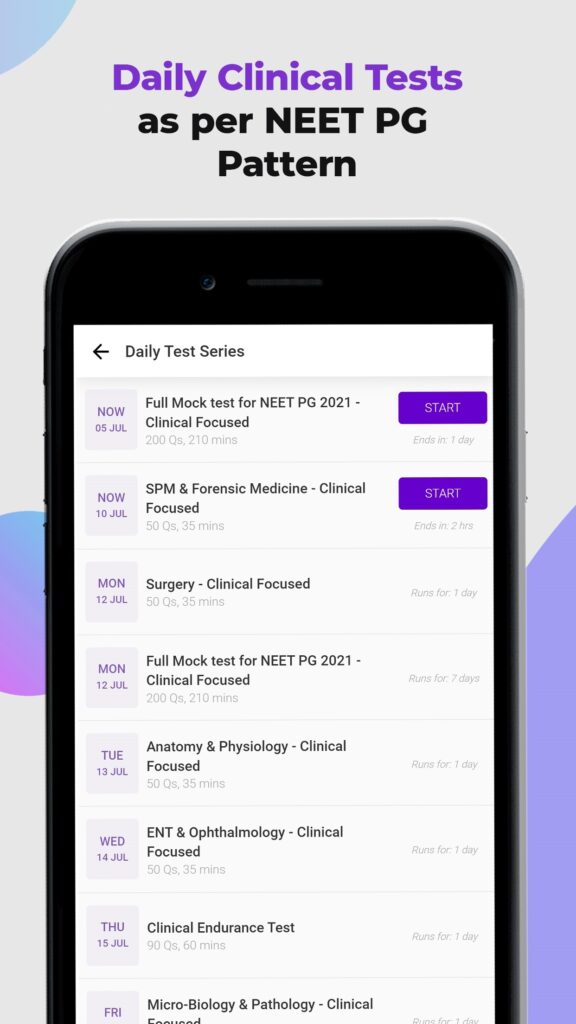 Don't miss out on important terms
Reading the questions swiftly yet carefully is essential to avoid making silly mistakes. Students often overlook the words like "not except" and similar phrases and then choose the incorrect options. Also, be absolutely certain of the question's nature as it can have multiple parts, and missing out on even one part can lead to selecting the wrong answer. Go through the question twice with complete concentration at least twice to make sure that you understood it before attempting to answer.
Take the guesswork for NEET PG out of the game
Guesswork can be tempting but is also one of the major reasons for negative marking. Pre-PG's option elimination feature lets you cancel out the options with less probability before arriving at a final answer. Read the question properly, try to gauge what the examiner is looking for, and then work on the given options. If you rule out two possibilities, your likelihood of being right increases to 50%, and if you rule out three options, your chance increases to 100%.
Read options thoroughly
Options for the NEET PG test are mostly identical and confusing. It is advisable to carefully consider each option, selecting the one that is not only the right answer but also the one that is closest in terms of repetition and conflict. It takes time and preparation to develop this attention to detail, but it is not difficult. Again, the trick here is to solve maximum previous year questions and mock tests to understand the types of questions asked in the exam. Solving more questions will automatically give you the idea of identical questions.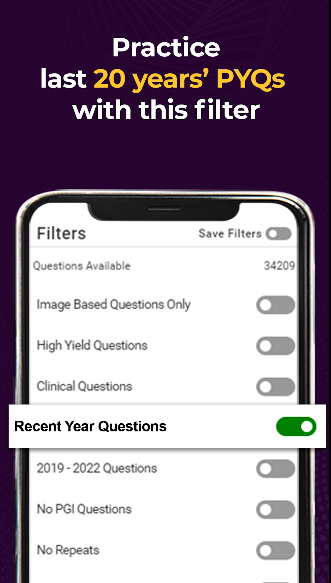 Revise to improve performance
If you have planned your preparation properly and had kept more time for revision, then you are on the right track. Instead of waiting for the last moment, start revision rectifying the mistakes you made while solving the MCQs. As you practice more on Pre-PG, gradually, you will notice that you're taking far less time to answer the previously answered incorrect questions.
The second chance feature on Pre-PG makes sure you encounter the questions that you got wrong before. You need to make sure to get them right this time. NEET PG aspirants who spent good enough time here will most likely remember their mistakes and show a significant improvement in their question-reading abilities.
Focus on your breath during stressful times
Even if you have given your 110% for NEET PG prep, there is no guarantee that you'll be able to stay calm during the exam. Stress can lead to a panic situation and affect your performance negatively. Not only will it waste your time but also make you unable to focus and you'll end up selecting the incorrect options even for the well-versed questions. Meditation and mindfulness will help you stay calm. During the exam, if you start feeling tense, then immediately bring down your focus to your breath, you will find it fast and shallow and as you continue focusing on your breath, slowly you will calm down and can get back to the exam again.
—
These were some of the best tips to reduce negative marking in NEET PG. But wait, before you rush off to start your preparation, let's take a moment to appreciate the fact that we live in a world where exams like NEET PG exist to test our knowledge and skills. After all, what's life without a little bit of healthy competition, right? So, embrace the challenge and give your best during the preparation. Who knows, with the right attitude and approach, you might just surprise yourself and ace the exam with flying colors. So, let's get cracking, and may the odds be ever in your favor!