How can average students get Medical PG seat of their choice
Many MBBS students dream of doing a specialization of their choice but give up on their goals due to hundreds of questions looming over their heads. Questions like what to do after MBBS? Should I pursue clinical practice after MBBS? Should I take a gap? Will I get a seat in a government college? Will I get the branch of my choice? These questions slowly create self–doubt and aspirants finally give up on the thought of pursuing PG and convince their minds that just being MBBS is not bad either.
And it becomes more challenging if you're an average student and are not scoring well even in undergraduate MBBS classes. You may start comparing yourselves to your peers and feel not worthy to even attempt PG medical entrance exam. Trust us, these are just your fears and not reality. With an appropriate plan of action and willingness to work hard, you can reach the pinnacle of success and get a good rank in PG Medical Entrance Examination to get the desired branch in a government college.
This post attempts to educate the average MBBS student on the best practices for securing the branch that his/her heart is set up on.
Start Early
The first and foremost thing is to start your NEET PG preparation as early as possible. Don't wait for the last few months to start studying as it may result in cramming, which is not an effective way of learning. Start preparing at least 1-2 years in advance, so you have enough time to cover the entire syllabus thoroughly. The NEET PG exam syllabus is vast and requires a thorough understanding of the concepts. Even if your concepts weren't strong in foundation years, you could cover them now. When you start early, you can cover the syllabus in a more organized and structured way without any pressure.
Outpace the competition by working on your weakest areas
Clearing NEET PG is not a cakewalk even for the toppers. One has to cover 19 subjects and over 700 topics and that requires a lot of hard work, planning, and discipline. The first step in your medical PG prep journey should be to make a note of the subjects you struggle with. If you aren't familiar with all your challenging subjects/topics, write down the ones you're aware of. You can easily find out taxing subjects and topics with PrepDNA. This AI-driven analytics feature allows you to see your low-percentile topics in the easiest way.
After that, all you need to do is tackle your weak subjects and chapters one by one. Don't rush through them as you have to understand their complex concepts thoroughly. Re-read the topics till you're well-versed with every aspect of it, can apply the concepts effectively, and answer the MCQs from the topic. Watch the story of Dr. Priya and see how she worked on her weaknesses and had a mega jump in rank from 42,000 to AIR 605 in NEET PG.
Analyze your preparation level with NEET PG PYQs
An effective way to get a sense of the exam format and types of questions asked is by solving NEET PG previous year's examination papers. This helps the student to comprehend his/her current level of practice and gauge the level of effort required. Solving PYQs also aids in improving the other aspects like reading the question properly, option elimination, avoiding negative marking, etc. Take your preparations to another notch by practicing the past 20 years' question papers on Pre-PG. Check the explained solutions and answer keys for the incorrect answers and retry the questions to improve daily.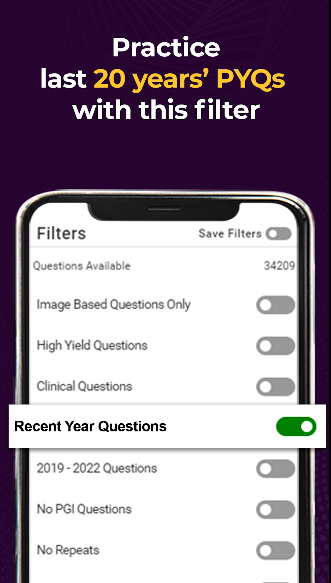 Study From Your MBBS Notes
The medical PG syllabus is vast and difficult to cover within a few months. Thus, it's advisable to start preparing notes from the 3rd or the 4th year of MBBS itself. Write the notes in the language you understand, pen down lengthy explanations in a short concise form, and use different colored markers and stickers for definitions, and concepts among others. These handy notes are great for a quick glance and can be used anywhere – during preparation and even before the exam for a brief look. Don't forget to use mnemonics and flashcards for effective retention. Practice 15,000+ NExT-focused flashcards on Pre-PG to improve retention.
The right support makes the journey easy
Joining a good coaching institute can be beneficial for an average student. The coaching center's experienced and knowledgeable faculty aid in understanding difficult concepts provide tips and tricks to solve problems and help in overall preparations. But most of the coaching institutes are expensive and you may waste your precious time commuting from home to the institute and back. Online medical PG prep apps can help you prepare for the exam from the comfort of your home at a reasonable cost.
Pre-PG provides 360-degree learning support to revamp your NEET PG preparation. Plan your study schedule with the app to include regular practice and revision goals, enhance and retain high-yield concepts with clinical flashcards, and analyze and then strengthen your weaker subjects by attempting questions from Q-bank of 75,000+ MCQs. Use Pre-PG's features judiciously, and you will no longer be an average student.
Appear in NEET PG mock tests to gauge your preparation
NEET PG mock tests are a great way to improve your preparedness for PG medical entrance exam. They help to improve your efficiency and accuracy and rewire your brain for the faced paced environment. To experience real exam experience, practice the daily test series that has the exam pattern of 200 questions which need to be solved in 3.5 hours. This can help you in becoming accustomed to the time. Plus, you can also compare your performance with others who gave the practice test series along with you. This plays a big motivator to work harder.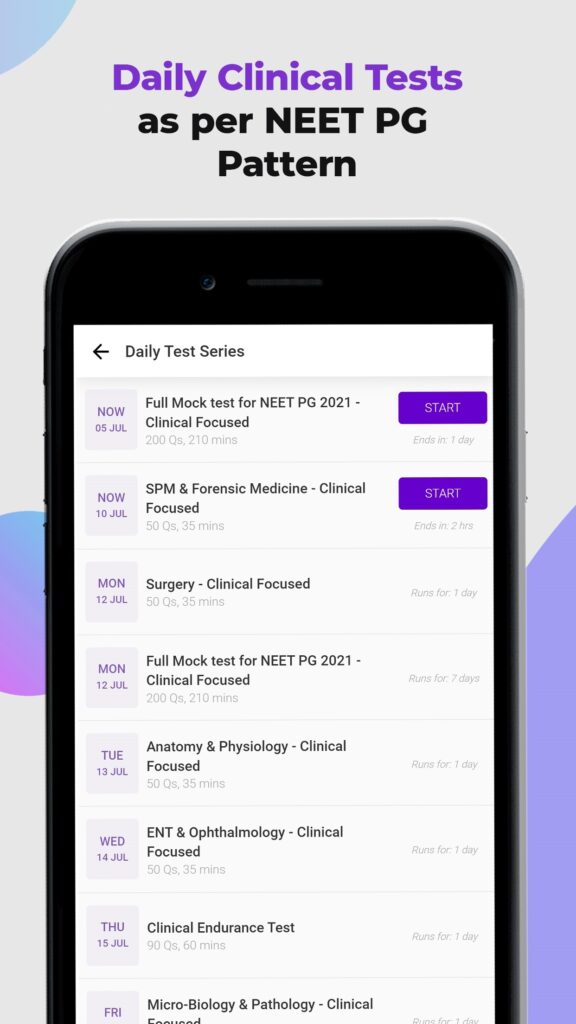 Don't wait till the eleventh hour
Revision can't be missed if you want to get into medical PG. But just like an elephant can't be eaten as a whole, similarly, revisions can't be done together at the last moment. It has to be done bit by bit. Keep an aim to revise 1-2 hours a day. As soon as you are done with a topic, start practicing questions from the same. Before retiring for the day, make sure to clear the daily revision bucket on Pre-PG where you can re-practice the questions that you got wrong in the past while practicing. This method will train your brain to understand the questions better and eventually, improve your rank and score.
If you speak to your seniors, you may find many of them have a similar story to yours. They considered themselves average students but accomplished the extraordinary feat of getting their desired branch and college through their determination to succeed. After all, hard work beats talent. We hope the points in this blog help you to conquer your dream of getting the division of your choice and becoming a renowned specialist in that field. Subscribe to Pre-PG and make us part of your dream.