How to prepare for NEET PG along with your Internship
Preparing for NEET PG can be a daunting task, especially when you are doing it along with your internship. The dilemma is deciding whether to devote more time to improving your experience, knowledge, and clinical skills through postings or to devote the majority of your time to NEET PG prep during the medical internship. As an aspiring doctor, you must gain practical experience to polish your clinical skills.
But, preparing for Medical PG entrance exams requires dedication and commitment and most aspirants often struggle to maintain this balance due to their hectic schedule. As an intern, your plate is already full, but with a bit of smart work and these tips, you can achieve your goal.
Focus on high-yield subjects instead of low-yield ones
NEET PG syllabus is huge and you need to cover almost 20 subjects which can be quite challenging in itself. Here, it's important to do smart work instead of hard work. The hack to cover the syllabus efficiently is first to concentrate on the most important topics, before covering the rest of the syllabus.
For your benefit, we have collated a list of a few high-yield and low-yield subjects: –
High Yield Subjects: Medicine, General Surgery, Obstetrics and Gynaecology, Pathology, Preventive and Social Medicine, Microbiology, and Pharmacology
Low Yield Subjects: ENT, anatomy, anesthesia, radiology among others. You can cover these topics once you are done completing high-yield topics.
Stick to a flexible timetable
Start by making a study plan that takes into account the time you have available for studying and your current workload. The first step is to make a list of all the subjects and also include if they are easy, small, or time-consuming.
The next step is to create a schedule for a week, see how it goes, and change it if required. This one week will help you identify the free time you have like travel time, breaks between your duties, time spent on social media, etc. which can be utilized better.
Aim to study every day for at least 4-6 hours, of course during the heavy posting days, this can be modified. On the days of more postings, you can concentrate on finishing the smaller subjects and practicing more questions rather than learning theory. Pre-PG offers you to practice from the largest NEET PG Q-bank of 75,000+ topic-wise MCQs that can be accessed across all devices.
Practicing mock tests and previous years' question papers
Your commitment to NEET PG preparation will determine your results. Mock tests will provide you with a clear picture of your prep work and where you stand in comparison to other aspirants. Regular mock tests and solving PYQ papers will improve your chances of making the final cut.
Even if you are busy with your internship, make it a habit to solve at least one mock test before you call it a day. Use Pre-PG's advanced workout filters to specifically practice the previous year's questions and know how familiar you are with the exam pattern.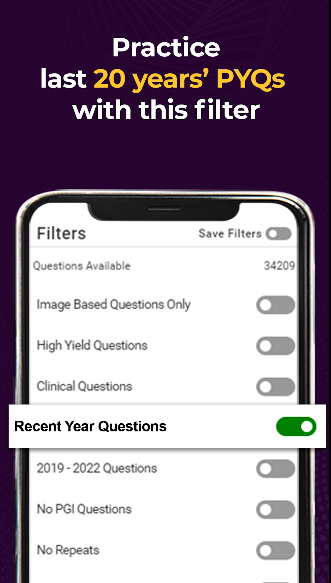 Don't underestimate notes
Making notes is the most important part of your planning because you can refer to them when you are stuck on a topic and easily skim through them over the last three months. Internship with NEET PG prep is heavy as you need to cover the vast syllabus.
So, making notes from the first day of exam prep will make it much easier to go through the course material while interning and also help identify anything that you may have missed or forgotten during your preparation. Concentrate on building a strong foundation of basic concepts before moving on to more complex topics.
Use NEET PG flashcards
Your days during the internship can be quite irregular. Sometimes, you may get more time while on other days, hardly any. During these moments, flashcards act as a godsend for you. They can help you remember vast amounts of information quickly and will improve your retention. And as they're so easy to carry, you can use them to quickly quiz yourself on any random topic. To utilize your time in the best way even on heavy-duty days, we advise you to refer to the 15,000+ clinically oriented topic-wise flashcards on Pre-PG.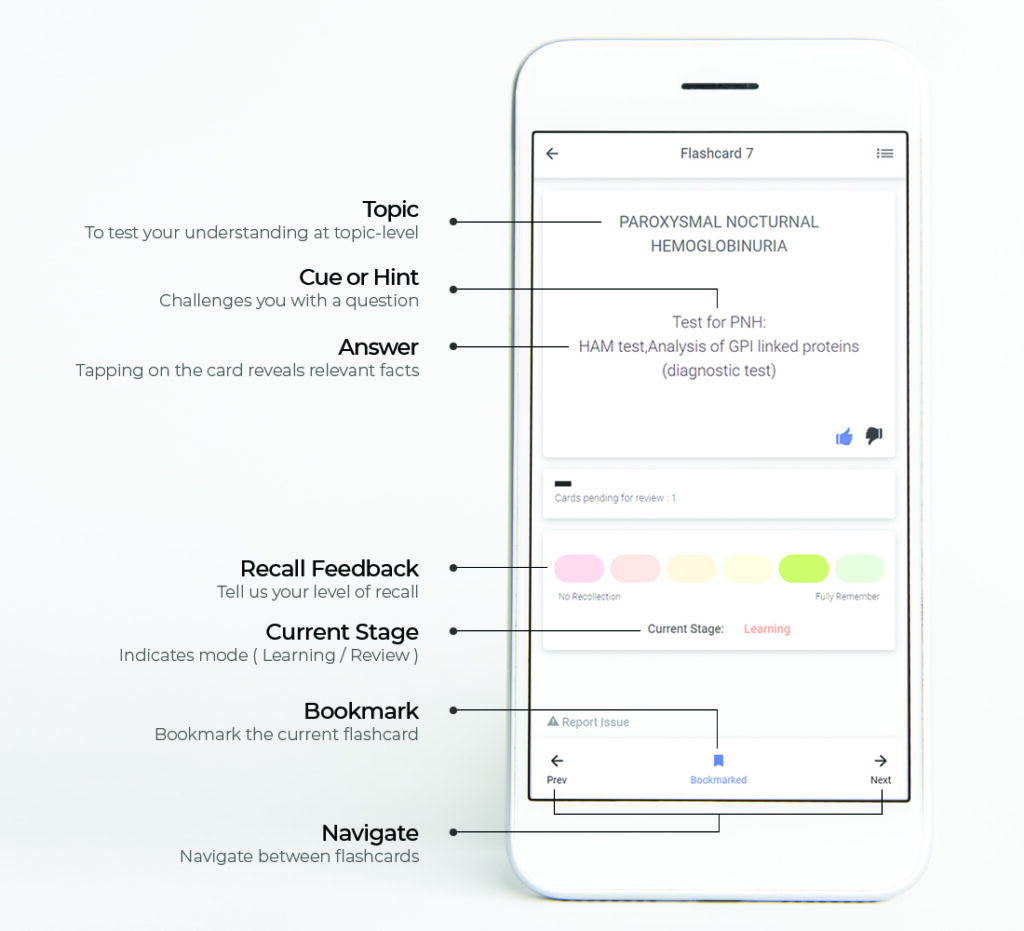 Focus on Clinical Practice
During your internship, you will have an opportunity to get hands-on experience with patients. Use this time to develop your clinical skills and learn from your seniors. This experience will not only help in your future practice but also in your NEET PG preparation.
It is abundantly evident that medical PG entrance exams are now more focused to test aspirants' clinical skills than just their knowledge of theoretical medicine. Pre-PG is highly aware of this, hence we have added more than 20,000+ clinically oriented MCQs to assist students in keeping up with the most recent pattern.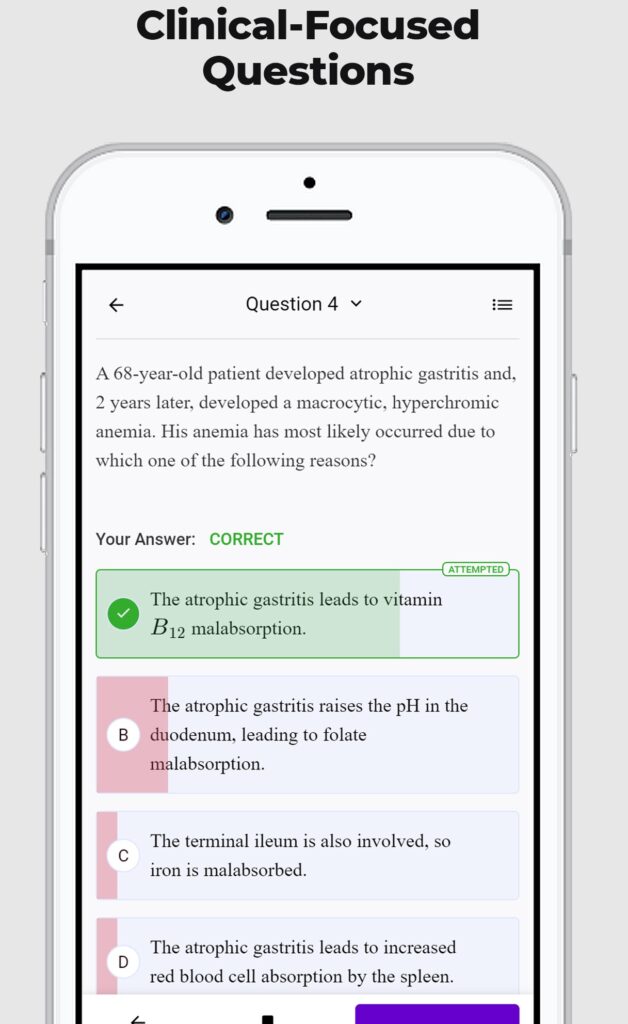 Strike a balance
NEET PG preparation can be a stressful experience and it can be difficult to stay positive while preparing for such a tough exam. Don't burn the midnight oil and neglect your health or your internship duties because of your exams.
Practicing self-care, setting manageable goals, creating a balanced schedule, and connecting with other medical students who are going through the same experience can help you stay motivated during prep time. Allocate enough time to study but also keep some for relaxation and recreation as well. Taking breaks, indulging in leisure activities, and engaging in outreach projects can help break up this monotony.
—–
There will be times when you will feel overwhelmed or want to give up. But, during these times, have patience, take a break, gather yourself, and get back to grind. Keeping your end goal in mind will help you sail through difficult days. We hope that the tips mentioned in the blog will help you plan your NEET PG preparation and internship in a way that will ensure you get the best results. Put your best foot forward and subscribe to Pre-PG to make your journey a lot easier.