How to prepare for Step 1 of NExT | Stay Ahead with Pre-PG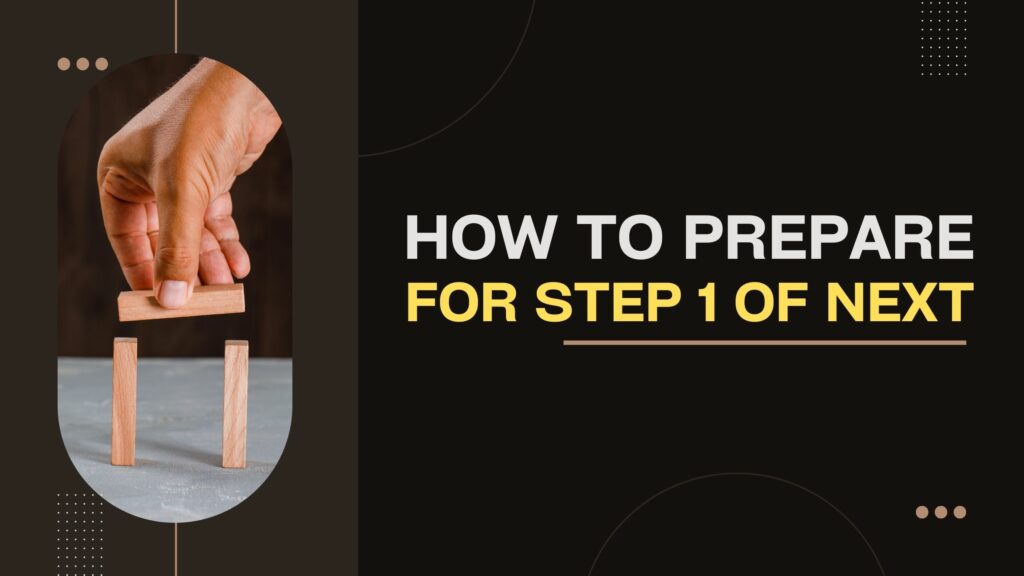 Are you a young aspiring doctor with a burning desire to ace the national exit test and wear a white coat? But feeling a bit lost, unsure about where to begin and how to tackle the NExT exam's format – NExT step 1 and step 2?
Don't worry, you're not alone!
Many NExT NEET PG students are facing a similar dilemma as there are still many things not completely cleared. However, it's always better to be prepared. Hence, in this blog, we're providing you with valuable strategies and insights to help you embark on a successful preparation journey for the NExT Step 1 exam.
Whether you plan to take the exam in May or November, read on to discover how to navigate the subjects, and types of MCQs, and make the most out of your study time. Let's dive in and unlock the path to NExT success!
Exam format and question distribution
Step 1 of NExT is designed to test how well you understand medical concepts, analyze problems, and solve clinical cases. The exam will consist of case scenarios and stories about patients. The questions are multiple-choice questions (MCQs) with different types. Here's how the questions are distributed across subjects:
Problem-solving and analytical skill types (60-70%) – These questions assess your ability to analyze clinical methods and solve issues. You'll be presented with case vignettes or patient scenarios, and you'll need to select the best course of action or diagnosis based on your medical knowledge and reasoning skills.
Comprehension type (20-30%) – These MCQs evaluate how well you understand medical concepts and their applications. You'll need to read and interpret the information provided in the question and choose the most appropriate answer that demonstrates your comprehension.
Recall type (5-15%) – These problems test your memory of specific medical facts and details. While these questions form a smaller portion of the exam, it's still essential to review and remember important information from your medical studies.
(Note: Sometimes, there may be slight changes in the question distribution)
Also read: Frequently Asked Questions about NEXT – National Exit Test
Subjects covered in NExT step 1
Step 1 exam covers six main subjects that you have studied during your III MBBS or final MBBS course. Here's an overview of the subjects –
Medicine and allied subjects (like internal medicine)
Surgery and allied subjects (all about surgery)
Obstetrics and Gynaecology (pregnancy and women's health)
Paediatrics (children's health)
Otorhinolaryngology (ear, nose, and throat)
Ophthalmology (eyes and vision)
Steps to prepare for Step 1 NExT NEET PG exam
Medicine and allied subjects
Study internal medicine using textbooks and guides, supplemented by Pre-PG's in-depth video lectures and notes which will help in conceptual understanding.
Engage in deep revision sessions with Pre-PG's PrepDNA feature to identify weak areas and prioritize improvement in medicine and allied subjects.
Enhance clinical reasoning skills by actively solving 21,000 clinical questions on the platform and analyzing case scenarios.
Utilize 15,000 NExT-focused clinical flashcards specifically tailored for medicine and allied subjects to reinforce key concepts and improve retention.
Practice maximum mock tests to tackle different MCQs from these subjects. Do not forget to try the NExT-specific and INICET questions from the advanced filter feature on Pre-PG. (as the exam is conducted by AIIMS hence the probability of getting questions in INICET format is higher)
Gauge your progress and simulate the exam environment with test series and simulated test features, improving your time management skills and familiarizing yourself with the exam format.
Surgery and allied subjects
Practice solving a variety of surgery-related MCQs from our subject-wise and topic-wise Q-bank of 26,000 NExT-focused questions. This will enhance your problem-solving abilities and familiarity with surgical scenarios.
Develop a strong foundation in surgical principles by studying textbooks and referring to the video lectures on topics specific to surgery and its allied subjects on Pre-PG.
Take a quick glance at the clinical flashcards to test your knowledge of key surgical concepts, procedures, and anatomical structures. Giving 10-15 minutes daily and making this a challenge or a fun activity will enable better retention and recall during the exam.
Engage in daily and deep revision sessions with Pre-PG to strengthen your understanding of surgical specialties and their application in practical scenarios.
Analyze and learn from medical case scenarios to improve clinical reasoning and decision-making skills specific to surgery and its allied disciplines. Trying more and more clinical questions will help to improve these skills.
Practice customized mock tests on Pre-PG from various topics of surgery and its allied subjects to gain further mastery of them. Also, make it a habit to have a quick look at the EffortDNA and PrepDNA to ensure that the important chapters from these areas aren't missed.
Stay updated with the latest advancements in surgical techniques and guidelines to ensure your knowledge aligns with current practices.
Obstetrics & gynaecology
Enhance your practical logic skills by solving clinical questions related to obstetrics and gynecology by enabling the "clinical questions" option in the filter of Pre-PG's workout section.
Make use of Pre-PG's comprehensive notes and video lectures to deepen your understanding of complex obstetrics and gynecology topics, and enhance your conceptual clarity.
Reinforce key concepts and milestones with digital flashcards, facilitating quick revision and retention of crucial information.
Develop a strong understanding of obstetrics and gynecology by utilizing Pre-PG's NExT-focused Q-bank, which offers targeted practice questions as per the later NExT format.
Optimize your performance in obstetrics and gynecology by engaging in daily and deep revision sessions and by utilizing the PrepDNA feature to identify and improve weak areas.
Select all the challenging topics and subtopics from these two subjects to create an unlimited customized mock test in 'Build your Workout' section to get more targeted preparation.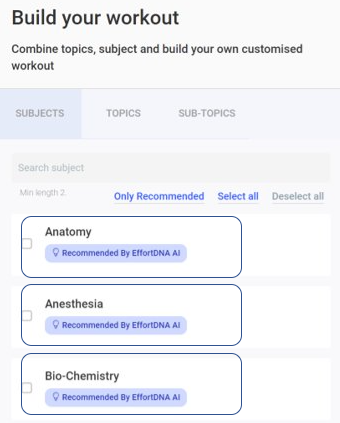 Pediatrics
Familiarize yourself with growth and developmental milestones, as they play a crucial role in pediatric assessments and diagnoses.
Solidify essential pediatric concepts by utilizing 15,000 NExT-oriented clinical flashcards, facilitating efficient revision and enhanced retention of key information in pediatrics.
Deepen your understanding of pediatric topics with the help of detailed video lectures on Pre-PG, providing in-depth explanations and clarifications of complex concepts.
Practice different types of MCQs, including recall, comprehension, and problem-solving, from various pediatric topics to improve your test-taking skills.
Clear your revision buckets systematically using revision features on our platform, ensuring complete mastery of all the topics of pediatrics.
Get acquainted with common pediatric subspecialties, such as pediatric cardiology, gastroenterology, and neurology, to broaden your knowledge base.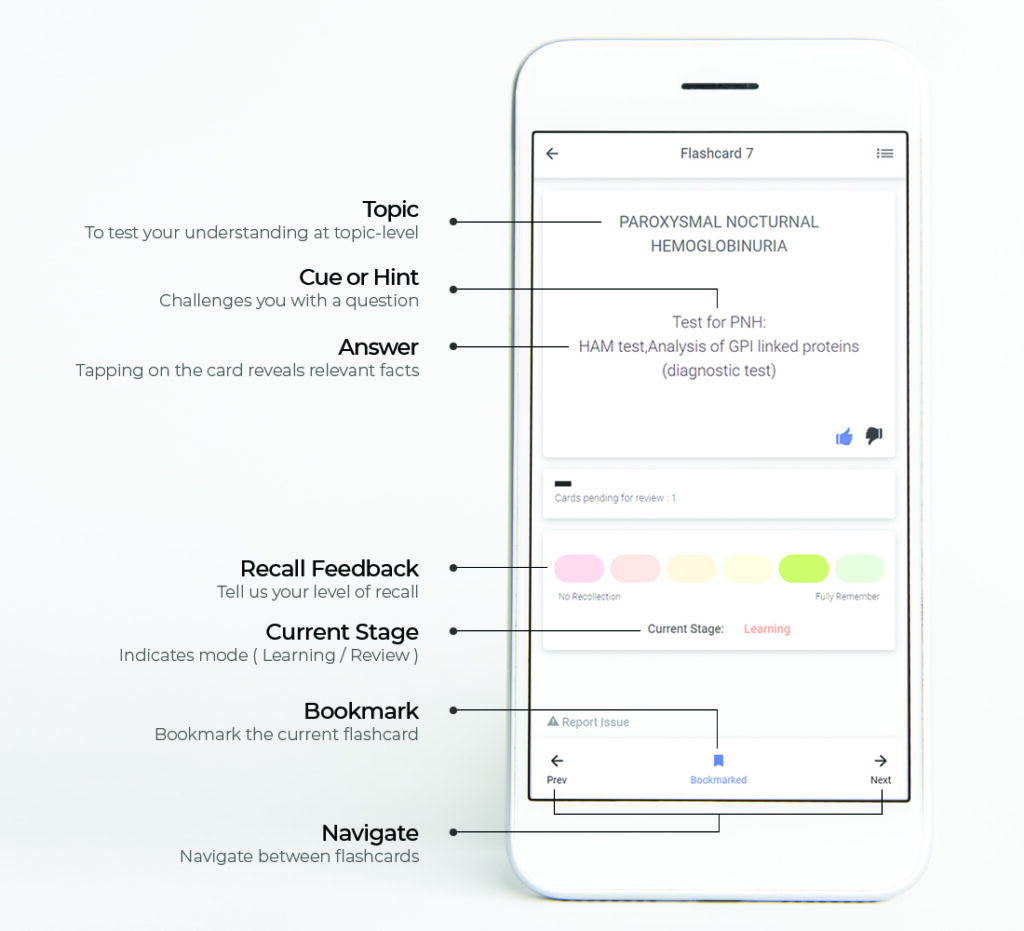 Otorhinolaryngology
Strengthen your familiarity by going through the detailed video lectures on ENT topics to deepen your learning and increase your ability to grasp complex portions with ease.
Gain expertise in various surgical procedures in otorhinolaryngology, including tonsillectomy, septoplasty, and tympanoplasty, to expand your knowledge of treatment options.
After watching the video lectures and making notes, practice diverse otorhinolaryngology MCQs covering anatomy, disorders, tumors, and more for efficient and accurate question-solving.
Regularly revising and practicing questions at different difficulty levels enhances knowledge retention, and preparedness for challenging scenarios in the NExT exam for otorhinolaryngology.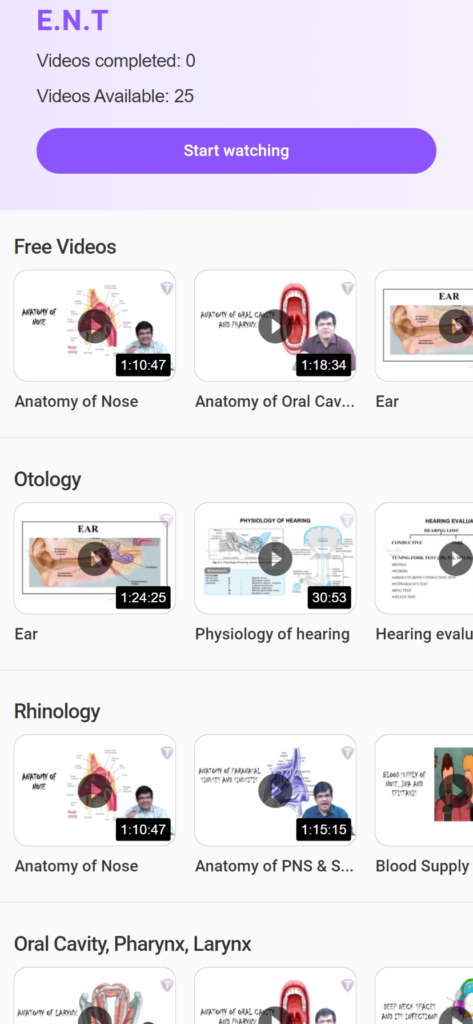 Ophthalmology
Familiarize yourself with common ophthalmic conditions, such as cataracts, glaucoma, and macular degeneration. The in-depth video lessons can be of great help as they provide visual explanations and aid to develop a strong foundation in the specialty.
Practice at least 100-200 NExT-focused questions daily on Pre-PG to improve your understanding and familiarity with the exam format.
Boost your ophthalmology knowledge with Pre-PG's clinical flashcards, condensing complex clinical information for better retention and focused learning.
Consistently clear and review your daily and deep revision buckets in Pre-PG, learning from mistakes along the way, for continuous progress and improvement.
——————————
Although mentioned separately, the techniques and features mentioned above are applicable across all six subjects of the NExT exam.
Beginning your preparation well in advance and in the right way will give you an edge over your peers. Instead of waiting for the final updates about NExT, begin practicing with Pre-PG as if your exam is in a couple of months. This will assist you to be fully prepared when you actually have to take the NExT medical PG step 1 exam.
Read next: How to Prepare for NEET PG National Exit Test Step –2