How to prepare for the NEET MDS exam during your internship
In the rush to complete your final BDS exams, it is simple to lose concentration. But hold on as you have just won half of the battle. There is still a long way to go as passing the NEET MDS requires a lot of discipline and commitment.
As a dental student, preparing for NEET MDS requires effective time management and the right strategy. It can be even more challenging to study for the NEET MDS when you're juggling the demands of your internship. Fortunately, here are some tips that can be used to successfully balance both of them.
Create an effective study plan to excel
First, it is essential to develop an effective study plan. This plan should include a set amount of study time each week and a list of topics you plan to cover. You should create an organized structure for your study sessions, breaking down topics into manageable chunks and scheduling short weekly deadlines to help keep yourself on track.
Next, you should find an effective study environment. This could be at home, the library, or any other location that is conducive to studying. Keep in mind the demands of your internship while making your timetable. This could mean studying for at least 4-5 hours a day and increasing the timing of the study sessions on off days.
Know how Dr. Saravana managed his NEET MDS preparation along with his clinical duties.
Apply learnings from Clinical Practice
In addition to studying for NEET MDS, regularly participate in clinical activities and use the internship as an opportunity to supplement your studies. Your learnings should be applied while examining patients. Put your nose to the grindstone and retain concepts for a longer period of time with this technique.
Ask plenty of questions, shadow senior doctors, and take advantage of any resources available to you. Take notes during your interactions with patients and note any new medical/dental procedures you observe or are being asked to perform. Notes act as a guide while brushing up on various important topics at the last minute as reading through lengthy textbook paragraphs is not always feasible.
Use your clinical experience to understand the practical applications of the concepts and study smartly to crack the exam. A good way to test these clinical learnings is by practicing 7000+ Clinical NEET MDS questions on PULP MDS Prep.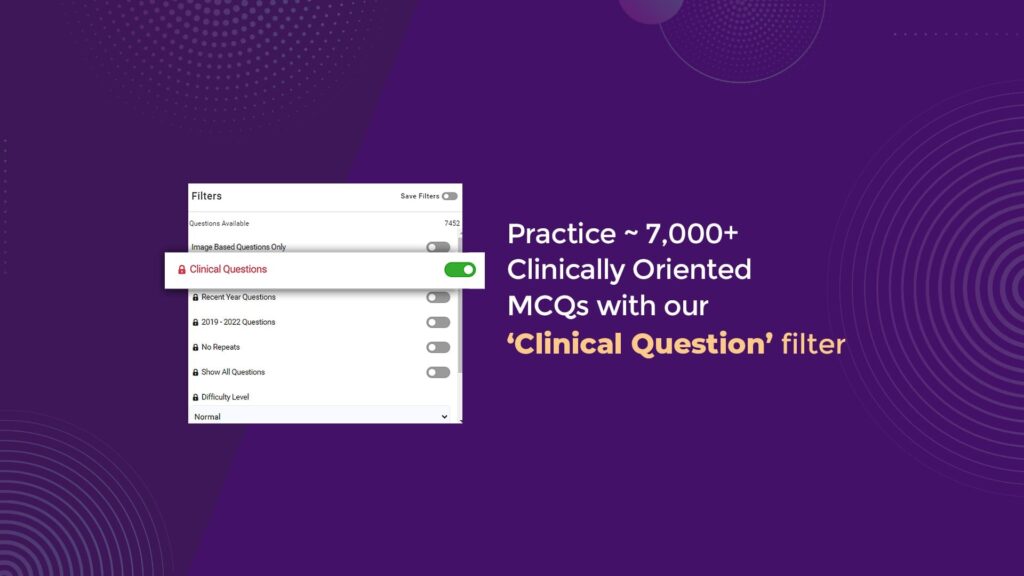 Make use of the extra time
Even if you are involved in your clinical duties during the internship, utilize the breaks and travel time by practicing questions. PULP offers the largest collection of 32,000+ NEET MDS questions that can be accessed via their app. Diversify your study approach by using a combination of textbooks, online resources, and mock tests. This will help you cover the entire syllabus and increase your chances of cracking the Dental PG exam.
Be consistent
Rome wasn't built in a day. NEET MDS preparation is a long-term process that requires patience and consistency. During your dental internship, there might be some days that could be really exhausting and might not allow you to complete your target.
It is fine to take a break on such days but make sure to work extra the very next day to compensate for the gap. Set achievable goals, follow a structured study plan, and revise regularly to improve your performance. Even if you don't perform well in a mock test, don't blame it on your duties. Instead, use it as an opportunity to identify your weaknesses and work on them.
Don't miss out on the most important aspect- Revision
Revision is the most important aspect of the study as it aids in memory retention and boosts confidence before an exam. Don't underestimate it as preparation of hours, days, or months will only be effective if combined with regular revisions. Our advice would be to start revision along with your NEET MDS studies from day 1 as leaving it to the last moment can cause a lot of confusion. Whether you are at your clinic, hospital, or at home, make sure to empty your daily revision bucket on PULP to eliminate your mistakes.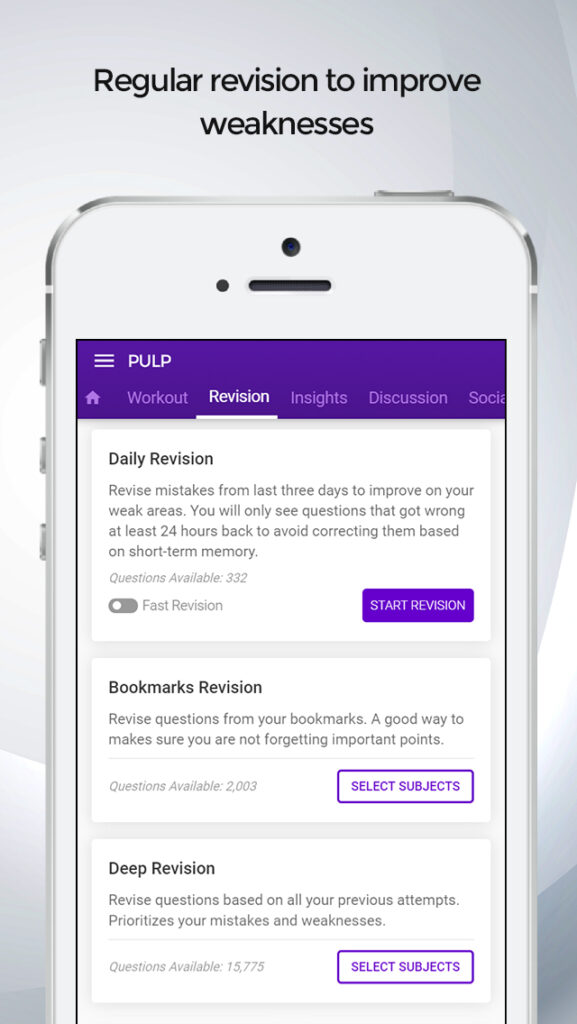 —
NEET MDS exam is one of the most difficult tests for dentists, where BDS students seek admission to the dental PG college of their choice. NEET MDS preparation during your internship requires unwavering focus, discipline, and hard work. Utilize your clinical experience, use online resources, and take mock tests on PULP to enhance your preparation.