60-Day Revision Plan for NEET | How to Revise with Darwin
Exams like NEET-UG are quite a nerve-wracking experience for students. This is because of the tremendous amount of pressure that is on them to perform well and be successful. And one of the best ways to prepare for such an exam is by following an effective strategy. One of the key aspects of this preparation is a well-planned revision plan.
Now when you are left with only two months before the NEET exam, then you may have to adjust your study regimen and put out your absolute best efforts to score well in the assessment. In this blog, we share the last 60-day revision plan that will help you stay focused, committed, and motivated throughout your preparation.
Follow our plan to prepare for the big day and stay one step ahead of your peers.
Strengthen your basics
At this stage, you should be familiar with the basics of all three subjects – Physics, Chemistry, and Biology. This is a good time to revise the essential concepts, formulas, laws, and principles. Take the time to go through the chapters you find challenging, and make sure you understand them thoroughly. You can take the help of comprehensive NEET notes on Darwin to be well-versed with the concepts and the topics in the last phase of preparation.
Dedicate enough time to practice questions
You can start practicing questions from the topic you're most comfortable with and gradually move to the others. You can practice topic-wise questions on the Darwin app and bookmark the questions on the app that you got wrong or took time to solve. Every week, take 2-3 hours to revise the bookmarked questions from the previous week. This will help improve your accuracy and assess your understanding of topics.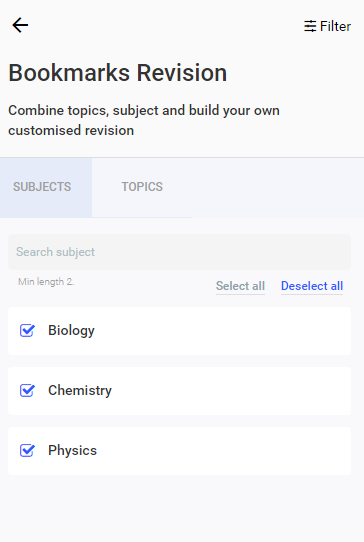 Practice NEET previous year questions
It is not surprising that students who effectively practice previous exam questions feel less worried on exam day and don't freak out even when the exam format changes. You can use the Darwin app which has over 40,000 questions compiled from the last 20 years of NEET exam questions. Along with this, you can also use our workout features to practice from the plethora of choices like recent year questions, high-yield questions, and 2019-2022 questions among others.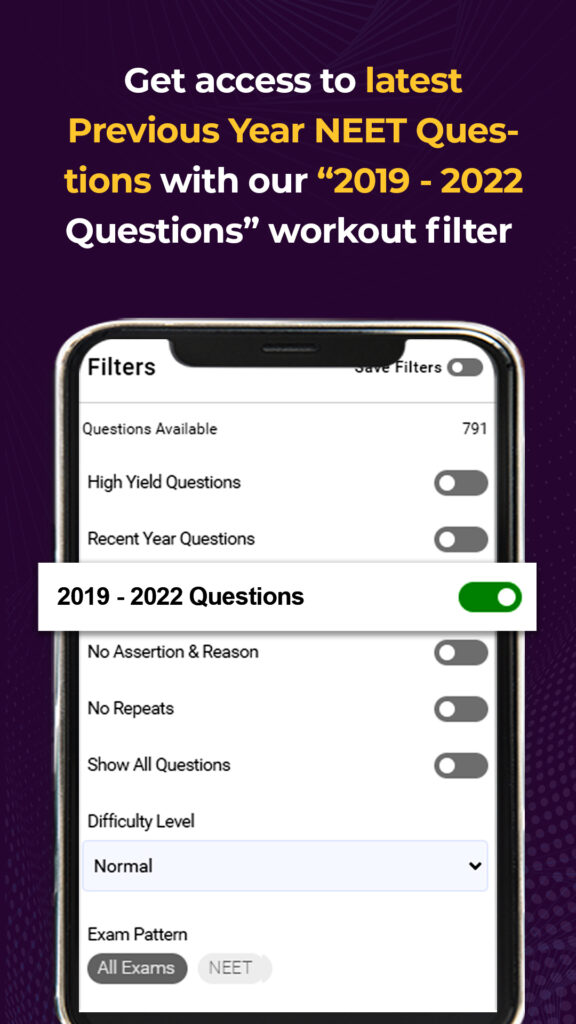 Focus on high-weightage chapters
Although concentrating on all three subjects are imperative. Focusing on high-weightage topics of NEET Biology can help candidates achieve good marks. The NEET test gives biology 50% of its weight, thus mastering it can aid you to answer even the trickiest questions with ease and boost your overall exam result.
Work on your weaknesses
Competitive exams like NEET focus more on your flaws than your strengths while evaluating you. During these last 60 days, double down on your weaknesses. Take some time to identify your strengths and weaknesses. On Darwin's PrepDNA, start from the left and move rightward. To gauge your progress, start by practicing topics you have never practiced before.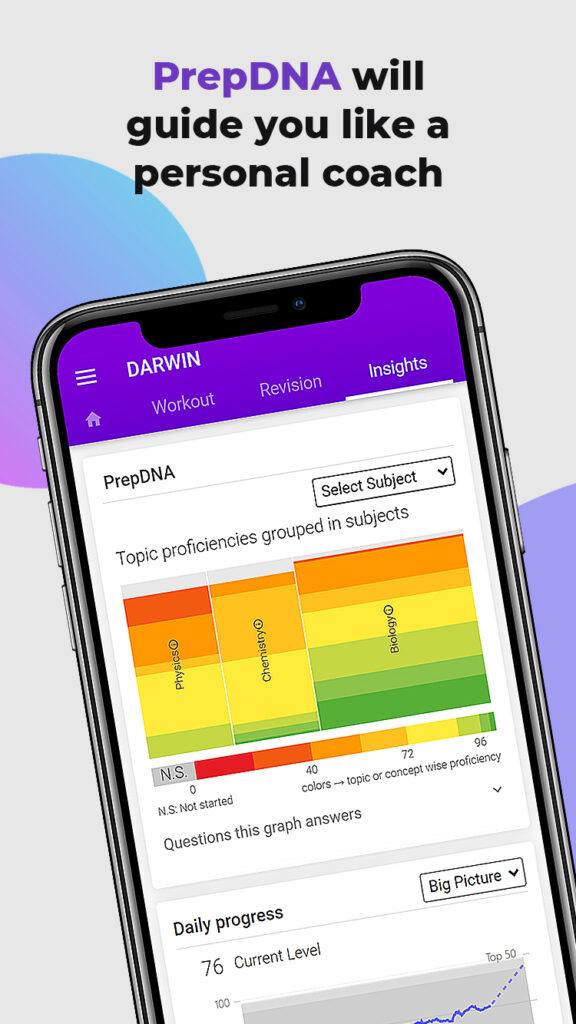 These grey areas can be colored in with a few questions per subject, and you will know which topic needs attention. Next move on to the reds and oranges before arriving at the yellows and greens. This is a strategy to make sure you place more emphasis on your areas of weakness and areas where you need more practice. Focus on the topics you find challenging and seek help from your teachers or peers if needed.
Stay ahead with NEET mock tests
Take mock tests on Darwin regularly to assess your preparation level. These mock tests are free and are an excellent way to simulate the actual exam conditions and to get a real-time evaluation of your performance. Get a feel of the exam pattern and build confidence in a timed environment, simulating the exam conditions.
Take the last week light
Spending time only studying can make you sick so take time to unwind. But even if you take some time off your studies each day, your anxiety may skyrocket in the last week prior to the exam. Hence, it's vital to give the mind and body time to rest. Stay away from junk. Talk to parents or people you trust about your thoughts and fears and most important take an ample amount of rest.
—-
The last 60 days are challenging times for sure but if utilized properly, they can help you get a competitive edge. Our NEET revision plan is designed to help you to get the desired rank. Follow it and be fully prepared to face the exam. Get NEET-ready today by subscribing to Darwin.