How to Eliminate Your Weaker NEET Topics with Darwin
Do you have any weak NEET topics that are giving you nightmares? Are you struggling to identify and eliminate them? Well, you're certainly not alone. Many students find themselves in a similar situation and need to find a way to fill their knowledge gaps so they can perform better in the NEET exam. But how can you actually do it?
There are many ways but, in this blog, we are going about how Darwin can help you achieve this arduous task.
Darwin can help you identify your weaker NEET topics and turn them into your strengths. And, we are not exaggerating here.
Let's talk about the different steps you can follow to eliminate your weaker subjects, topics, and sub-topics and how Darwin can help.
1. Knowing your weaker topics is the first step– How can you improve something if you don't even know what you're weak at? Thus, identifying the weaker topics and sub-topics is crucial for their elimination. If you're already aware of your weak chapters/concepts, that's great and you can make a note of it but honestly, the NEET syllabus is huge and the probability of anyone being aware of all their weak topics is very less. Here Darwin's PrepDNA comes to the rescue. The color-coded grouping analytics feature assists you identify the subject, topics, and sub-topics that you are weak at and need to work on.
Begin at the left and work your way to the right on PrepDNA. To gauge the topics that need more focus, practice the topics you have never solved. These grey areas can be filled in by answering a few questions about each subject and observing the questions where you get stuck. Continue with the reds and oranges before moving on to the yellows and greens. Red and oranges show the areas of weakness and where you need more practice. Study the topic again and attempt a few more questions from the same topic after a few days. Simply click on the topic from the red or orange color and start practicing again. Create a habit to polish the topics you struggle with.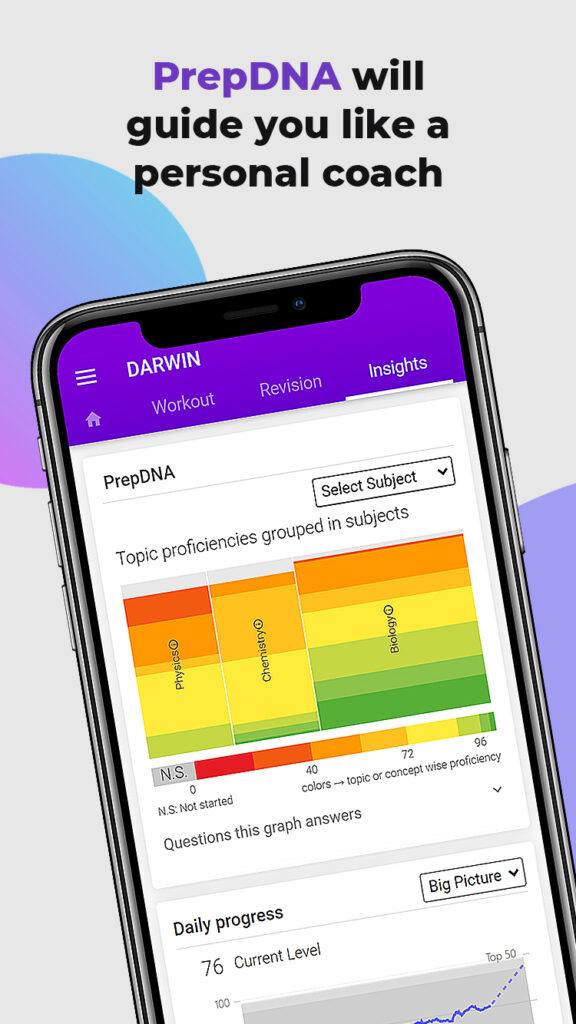 2. Clear your concepts to improve overall precision – NEET exam questions are designed to test your understanding of the concepts rather than just your ability to memorize and regurgitate information. Therefore, a strong grasp of the concepts is necessary to perform well on the exam. By understanding the concepts, you can easily apply the principles to solve complex problems and answer questions more accurately.
Being 100% clear with concepts also aids to retain the information which is beneficial in the long run. Once you're aware of your weak topics, it's time to strengthen them with our comprehensive notes section. Go through them multiple times till the concept is completely clear.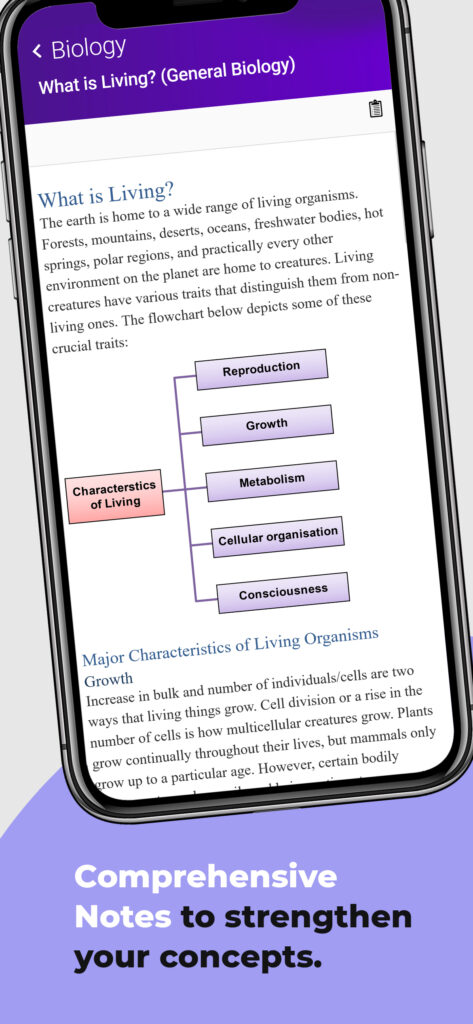 3. Examples will help you understand concepts better – Examine the examples carefully as they allow the entrants to understand the concepts in a better way. Examples highlight the importance of a topic and its usage in real-world scenarios. They also provide an easier approach to solving complex problems and grasp different types of concepts.
Dynamic examples similar to those found in the NEET exam assist the candidates to get acquainted with the pattern of questions thereby boosting their confidence. It also develops problem-solving skills, and logical thinking and strengthens the core concepts of the student. Practice topic-wise previous year's questions on Darwin as its explanations and examples might resonate better with you. Utilize the high-yield questions to gain a better understanding of your weaker topics.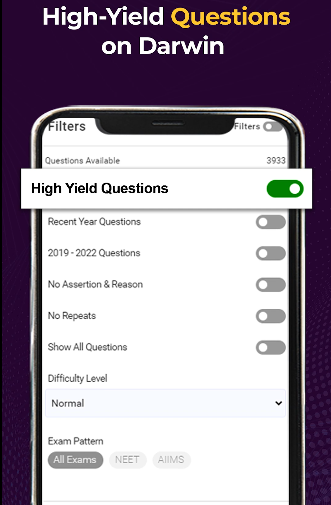 4. Use flashcards for better retention and recall – Flashcards have been used for a long time for active recall. Using digital NEET flashcards has many benefits over physical cards and papers, the biggest being that they are highly portable and can be accessed on a smartphone, tablet, or laptop.
You cannot carry your books every time but you do carry the phone. So, make the best use of it by accessing the biology flashcards in Darwin. Biology carries 50% weightage in the NEET and reviewing the flashcards anytime, anywhere, makes it easier to incorporate study time even when you are out or have some free time.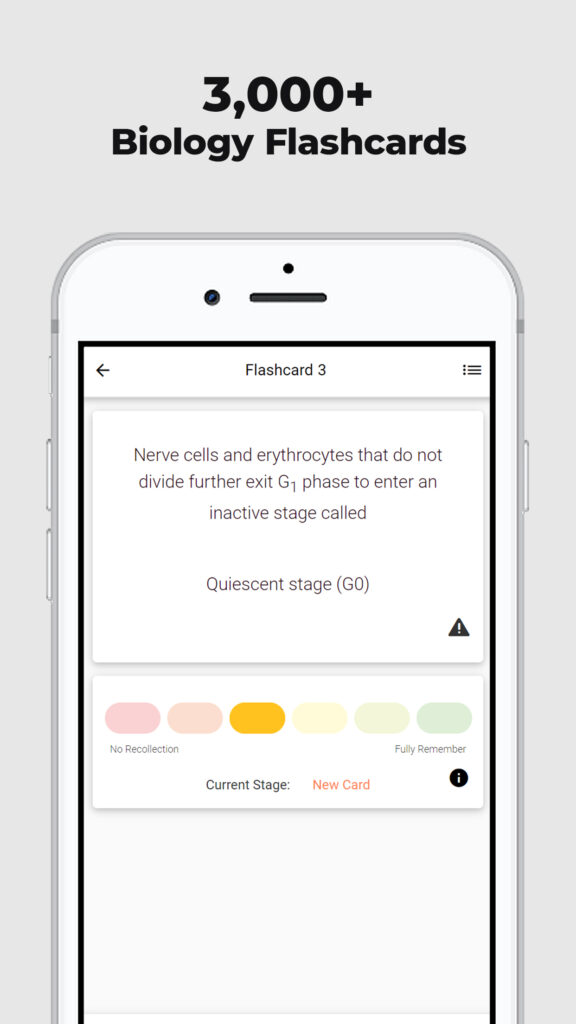 5. Practice questions to firmly embed the concept in your mind – Just learning theory won't help, you need to practice regularly to gauge where you stand. After getting the concepts completely clarified, start practicing the NEET questions. To test your abilities on a topic, you can use the advanced filter option in the workout section in Darwin and start solving them. Begin with the easy questions and gradually move to difficult or very difficult ones. Solving questions regularly will improve your test-taking muscle to a great extent and gradually turn your weaker concepts into stronger ones.
One word of caution would be to avoid jumping right into answering the difficult without going through the concepts properly. This can make you feel unconfident and frustrated, so avoid putting yourself in a demotivating situation.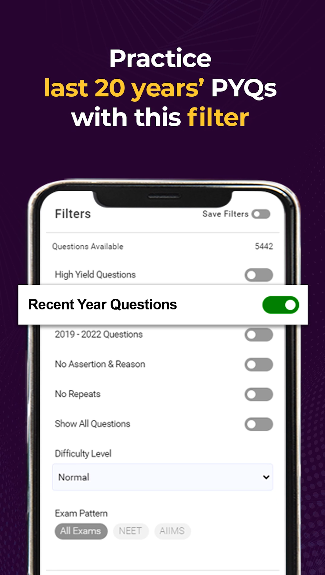 6. Regular revision can remove the weaker topics stress – Regular revision is a must for NEET and revising weaker topics shouldn't be neglected a bit as they result in better retention in the long run. Whenever you're studying a topic, make sure to create notes and go through them frequently.
Go over to the revision tab in Darwin and practice the questions that you are wrong, till you get them right. Periodically reviewing and revising your weaker topics is crucial to reinforce your learning. Schedule dedicated revision sessions on Darwin where you revisit the concepts, questions, and key points of the weakest topics.
Have patience and don't give up on the weaker subjects. If you're getting too frustrated or overwhelmed, take a small break and come back. Remember to prioritize, break down complex topics, adopt active learning strategies, seek additional resources, practice consistently, and review your weaker topics regularly. With determination, perseverance, and a well-planned strategy, you can conquer your weaker NEET topics and increase your chances of achieving success in the exam. Follow the tips mentioned in the blog and increase the odds of clearing the NEET with Darwin.