NEET MDS 2024 Preparation Tips | Prepare for Dental PG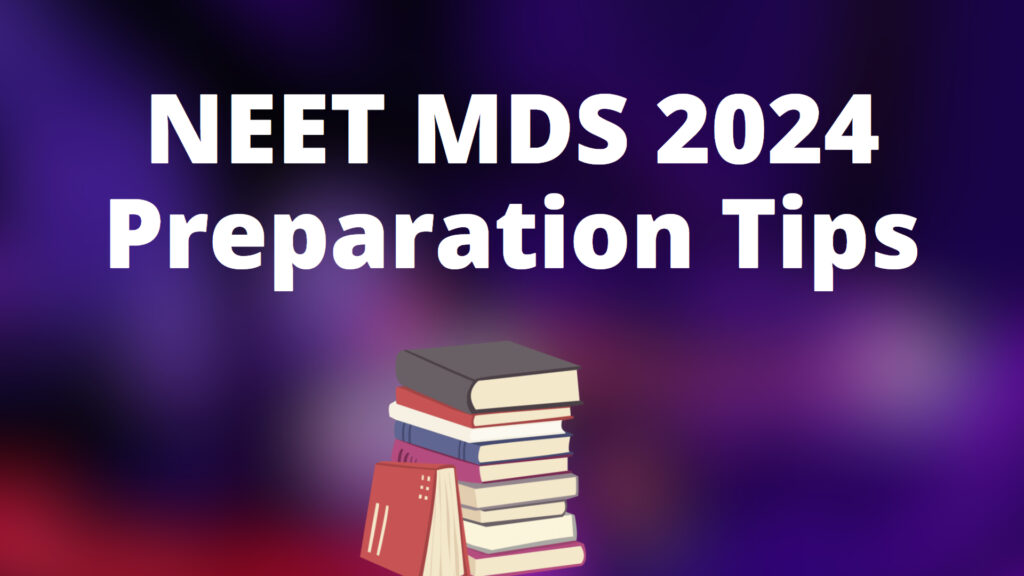 Are you an aspiring dental aspiranr looking to crack the NEET MDS 2024 exam? Well, you're not alone! With the competition getting tougher every year, it is essential to have a well-planned and comprehensive preparation strategy.
In this blog, we will provide you with some useful tips and tricks to help you prepare effectively for the NEET MDS 2024.
Start early to reap the benefits:
The NEET MDS exam covers a vast syllabus, and it may not be possible to cover it entirely in a short span of time. Beginning early helps to better balance your studies with other things like internships, clinical postings, and other things in your daily life. Last-minute rush can only be a recipe for disaster. So, instead of waiting till the internship, start the MDS prep a year in advance to get ample time to cover all the topics in detail, understand concepts thoroughly, and ensure that you don't miss out on anything.
Practice enough NEET MDS MCQs
One of the mistakes many aspirants make is that they don't give enough time to solve mock tests and focus mainly on the theoretical portion. The theory is vital, but NEET MDS mock tests are Dental PG MCQs from that topic. Practicing subject-wise NEET MDS questions on PULP will aid you in identifying the mistakes then and there so that you can go through the concepts again and answer them correctly the next time. This is a great way to get a firm grasp on any chapter and become a pro at that.
Strengthen your clinical learning
Practical training is an integral part of NEET PG dental aspirants. During the clinical rounds and practices, be attentive, ask questions to doctors and patients, and clear doubts. Always keep a notebook with you and write down all vital points and questions you have. Do not forget to clarify your doubts before EOD. This assists in understanding the concepts better and can be a game-changer while solving clinically-oriented NEET MDS MCQs. You can test these learnings by practicing with the largest clinical Q-bank of 7000+ NEET MDS MCQs on PULP.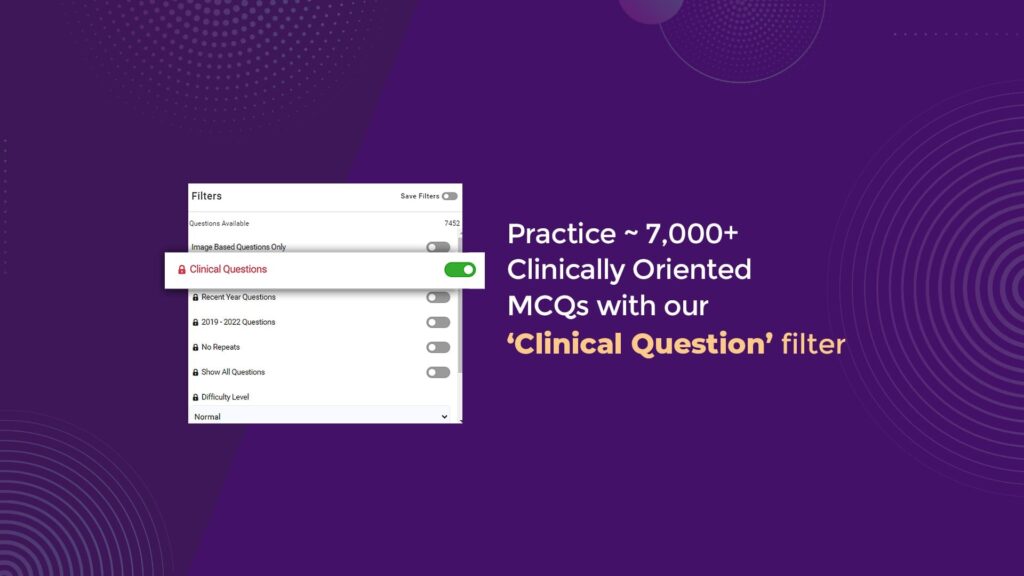 Stay updated
The dental field is constantly evolving, with new techniques and technologies being developed all the time. Hence, it is a good habit to read medical journals to stay equipped with recent research and developments in the field of dentistry.
Questions in the NEET MDS exam can cover a range of topics related to dentistry, including the latest developments in the field. Being knowledgeable about the latest progress in both clinical and non-clinical subjects can help NEET MDS candidates perform better in the exam and increase their chances of success.
Monitor performance with NEET MDS mock test
You can spend hundreds of hours studying for NEET MDS but cannot secure a good rank without gauging your preparation with mock tests The more mock tests you give, the better idea you will get about your strengths and weaknesses. Daily NEET MDS mock tests on PULP also support polishing your preparations. Remember, not to miss solving the previous years' questions as they give an idea of what to expect in the exam.
Revision for better performance
Regular revision is required to cement your learning and retain the information you have learned. Build a routine to make revision notes while studying each chapter. You can write them in bullet points and any way that is easily understandable for you. Well-written notes will save precious time as you can simply have a glance through them. Also, frequently, go over questions that you found difficult to answer during the practice. Make sure to empty your daily revision bucket on PULP to revise your previous mistakes.
Always remember, sometimes while studying, it may feel like a solo journey, but you're not alone. Reach out to your peers, seniors, and professors for support and guidance. With the right mindset and the right strategy, you'll be well on your way to acing NEET MDS 2024. Make PULP your study partner from the beginning to achieve your dream of becoming a skilled and compassionate dentist. All the best!