How to start preparing for NEET MDS 2024
When almost all colleges that offer an MDS degree course require only one examination, NEET MDS, students often worry that it's a tough nut to crack. Many even abandon the idea of pursuing a master's degree in order to avoid having to prepare for another exam. However, knowing a few simple tips and tricks can make the preparation phase easier. So, without further ado, let's dive into tips for prepping for NEET MDS 2024.
Start early to win the race
Many NEET MDS aspirants begin their studies in their third year of BDS. The major dental subjects such as orthodontics, periodontology, and pedodontics are introduced in the third year of BDS. Aim to finish the first and third-year syllabus in the initial stage and then move to the fourth year. Pay extra attention in the fourth year as it will set a strong base for you. You will be studying for 8 of the 17 subjects on the NEET MDS syllabus during your final year of formal education which also has a higher weightage in exams than the others.
If you were unable to begin your preparation during your final year of BDS, the next best time is at least 10 months before the examination. You will need at least 10-12 months to complete the entire NEET MDS syllabus.
Utilize your internship time
If your basics are strong, you can begin preparing for NEET MDS during your internship. Make the best use of this time to understand clinical procedures, talk to patients, and your seniors and clear your doubts. This may give you an upper hand while solving the NEET MDS question papers. Proper time management is crucial especially with your interning because you have to manage so many things together. So, use any free time you have during the day to study, such as during breaks, posting time, commute time, or even lunch. Test your clinical skills and concepts by practicing 7000+ Clinical NEET MDS MCQs on PULP.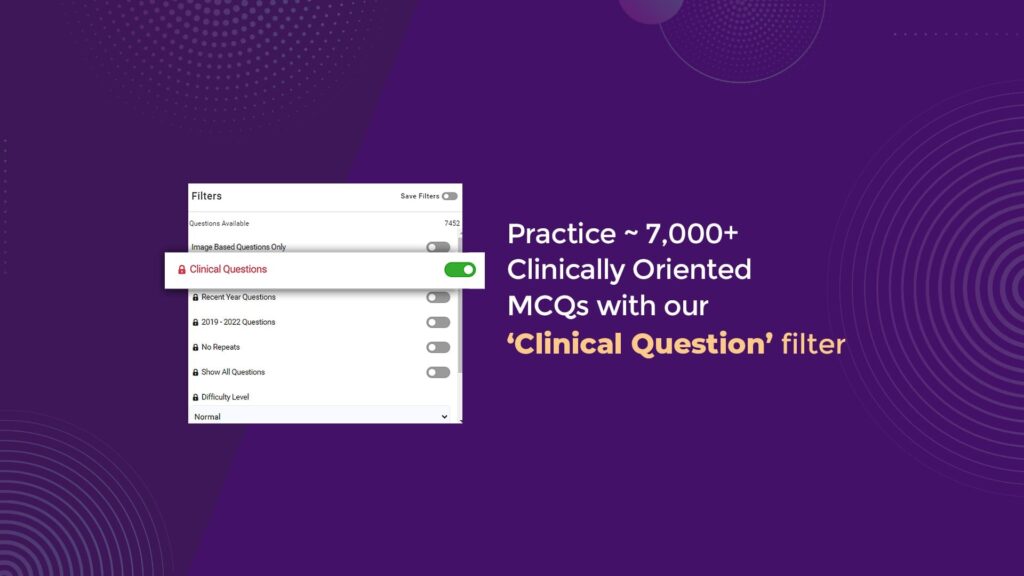 Solve NEET MDS MCQs to solidify your preparation
As soon as you finish the theory portion of any of the topics, begin solving MCQs from that topic. NEET MDS MCQs, mock tests, and PYQ papers are the most important components of your preparation strategy. They will assist you in better understanding the exam pattern and how much time you should devote to each section. Attempt to give between 200 – 250 MCQs every day. This daily NEET MDS MCQs practice habit is extremely beneficial and aspirants who implement it notice their scores improve significantly.
Choose the right study material for NEET MDS
Aspirants should avoid drowning in a sea of books and other study materials in order to pass the NEET MDS exam. With so much study material available on the market, you may end up with books that have either too much unnecessary content or incorrect facts and information. As a result, it is best to choose books by well-known authors or publications. Refer to standard books and do consult your seniors and professors before trying anything new.
Know your strength and weaknesses in clinical and basic sciences
Clinical and basic sciences are both important areas of study in the field of dentistry and are tested in the NEET MDS (National Eligibility cum Entrance Test for Master of Dental Surgery) exam. Here is the basic difference better the two for your understanding:
Clinical sciences deal with the application of scientific knowledge to patient care. It involves the study of diagnosis, treatment, and prevention of diseases, as well as the management of patient care. Clinical sciences include various dental specialties, such as periodontology, orthodontics, endodontics, prosthodontics, oral surgery, and more.
While basic sciences deal with the fundamental principles of science that underlie clinical practice, this includes subjects such as anatomy, physiology, biochemistry, pharmacology, microbiology, and pathology. Basic sciences provide a foundation for understanding how the body functions and how it responds to diseases and treatments.
In the NEET PG dental exam, questions related to both clinical and basic sciences are asked. Clinical sciences questions are based on practical and clinical scenarios, while basic sciences questions focus on theoretical knowledge and understanding. Having a good grasp of both areas is equally vital to perform well on the exam and being aware of your strong and weak topics will immensely help during PG dental prep.
Use PULP's AI-driven analytics, PrepDNA, to accurately spot your weak links. This analytics feature gives you insights into your performance. The color-coded graph lets you identify your weak and strong subjects and topics, so you can gauge where you need to focus more on.
Revision is the backbone of NEET MDS
To retain the facts and figures and be able to recall them on exam day, you must go over the entire NEET MDS syllabus at least three times. One revision cycle takes 1-3 months, depending on the individual. No matter how busy you are, always leave room for frequent revision. Make it a point to go over the notes and topics completed at the end of the day. Also, create a habit of re-attempting questions that you had gotten wrong in the previous few days with PULP's revision section to stay ahead of your peers.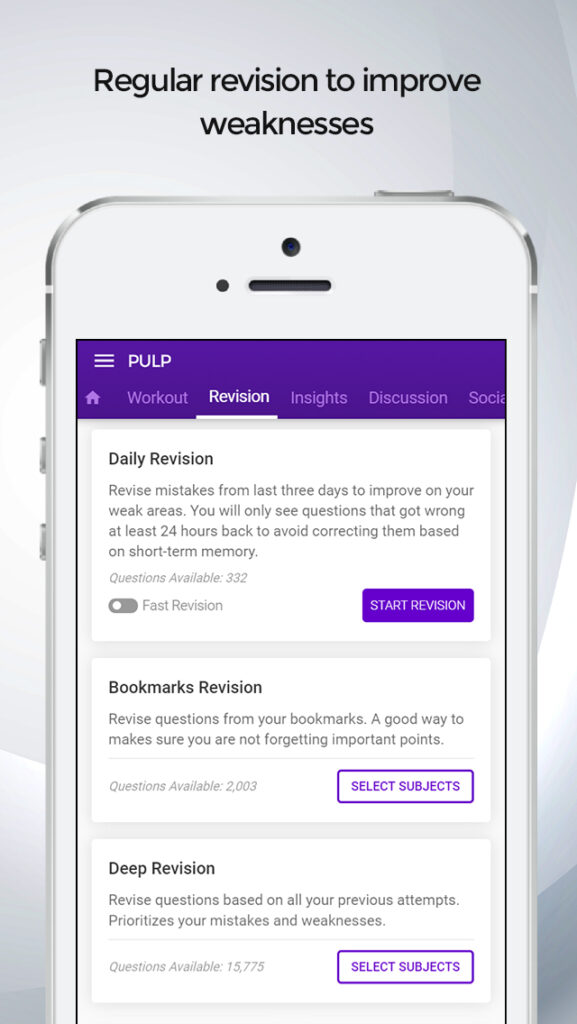 —
So, there you have it, folks! These were some tips on how to start preparing for NEET MDS. But hey, don't forget to take a break from your studies every once in a while, and do something fun. Whether it's watching your favorite movie or indulging in your favorite snack, it's important to keep your spirits up and give your brain some much-needed rest. After all, happy minds make for better learners! So, go ahead and enjoy yourself, and don't forget to come back to your preparation with renewed energy and enthusiasm. Subscribe to PULP to get an edge against your competitors.