How Pre-PG is Preparing itself for NEXT from the Last 3 Years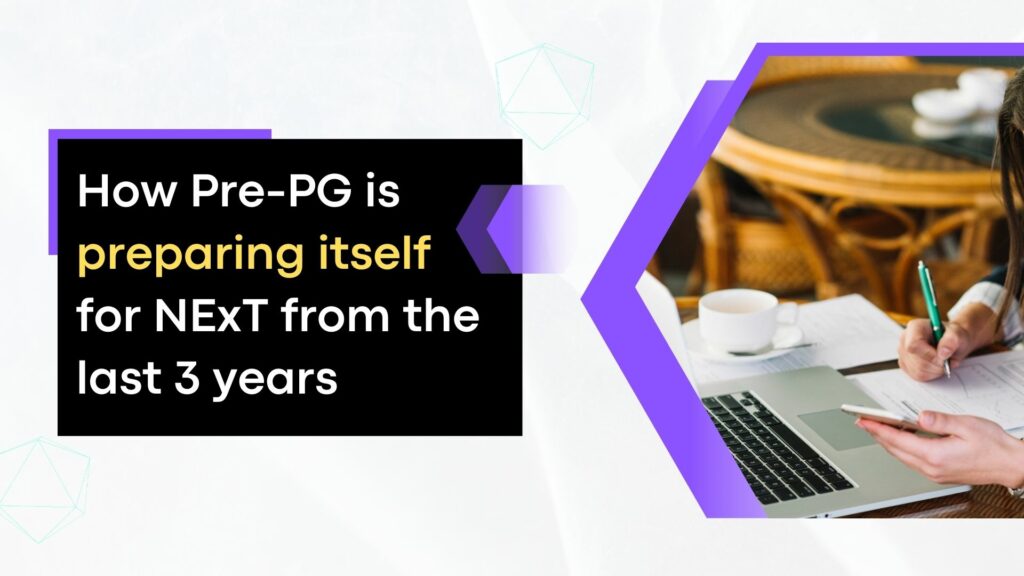 The recent announcement made by the national medical commission (NMC) regarding NExT NEET PG 2024 has once again ignited a debate. While some support it, believing it will streamline medical practice in India, others are dissatisfied that they need to give the step 1 exam even to do the general practice.
But whatever your thoughts are, it is highly likely that NExT will replace the other medical PG exams
Foreseeing the future, Pre-PG has been preparing itself for the exam for the past three years. In this blog, we'll delve into how the platform is striving to empower MBBS aspirants to outshine their peers and confidently prepare for the new pattern of NExT exam with its specially designed unique features.
NExT-focused clinical flashcards
Pre-PG offers an extensive collection of 15,000+ NExT-focused clinical-based flashcards, that provide concise and targeted information. These flashcards cover a wide range of topics relevant to the NExT exam, offering NExT NEET PG aspirants a quick and efficient way to revise key concepts. By leveraging these flashcards, medical students can reinforce their understanding and retention of crucial information. For more information on this, read our blog post titled "Introducing NExT-Focused Clinical Flashcards for NEET PG."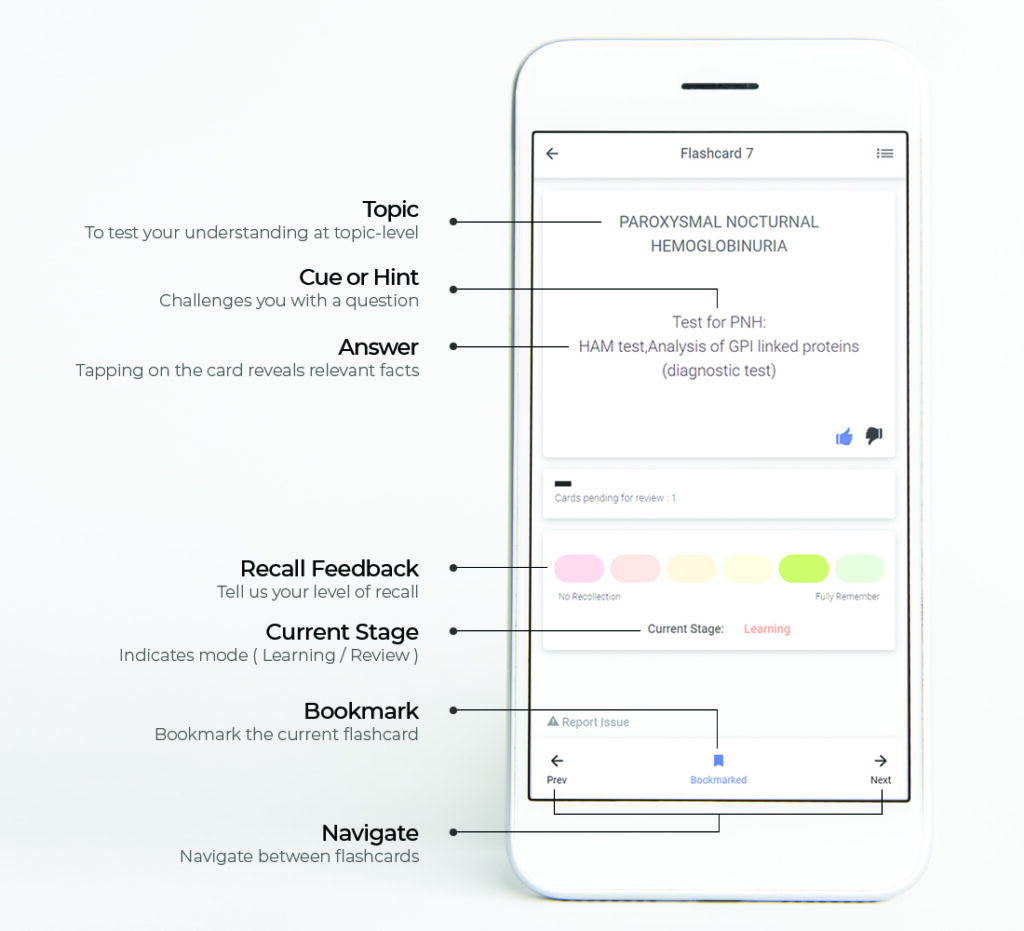 Importance of clinical-based questions
Given the increased focus on clinical knowledge in the NExT exam, our app recognized the significance of solving clinical-based questions. NExT entrants can access a robust Q-bank of 21,000 clinical questions on Pre-PG. Regular practice with these questions enhances clinical reasoning skills, enabling NExT NEET PG aspirants to apply theoretical knowledge effectively in real-world scenarios. Honing clinical reasoning abilities will not only improve applied skills for NExT step-2, but will also maximize their chances of getting better scores in Step 1.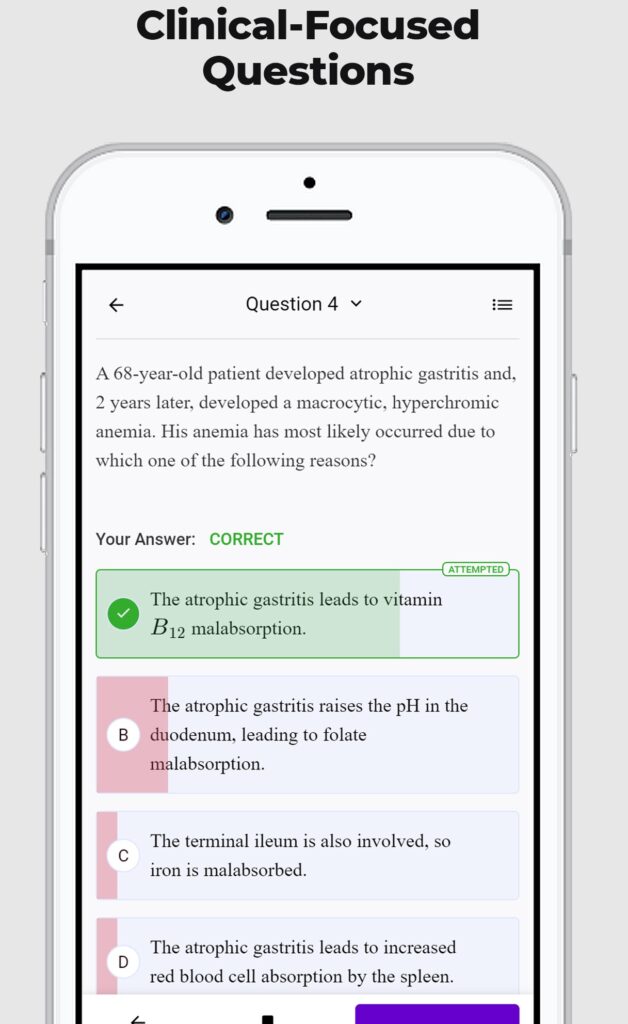 Take a load off
At the present moment, many NExT NEET PG aspirants are experiencing chaos and stress when it comes to the type of questions they will encounter in the NExT step 1. However, there's no need to worry because we have your back.
To familiarize yourself with the NExT exam questions, we have developed an extensive repository of 26,000 NExT-tailored questions. You can easily access this vast collection using our advanced filters. By practicing these NExT-oriented MCQs regularly, you can alleviate stress, boost your confidence, and gain a deeper understanding of the exam format.
Daily Clinical Tests for a holistic approach
Recognizing the need for strong clinical and applied-based knowledge for NEXT Step-1 and 2, Pre-PG has also initiated clinical quizzes to support aspiring medical professionals in their journey toward success. Starting from late June 2020, a FREE DAILY CLINICAL TESTS with 50 Qs has been launched. This initiative aims to provide a platform for medical students to test their clinical acumen and enhance their understanding of important medical concepts. Engaging in these free tests will provide a structured approach to regular practice, allowing students to reinforce their understanding of NEXT concepts on a daily basis.
Stay ahead in the race with these NExT preparation tips
We understand that despite the support and resources we provide, you may still have lingering concerns about how to prepare for the NExT exam and achieve a high score. We want to assure you that your concerns are valid, and we are here to help. To assist you further, we strongly urge you to read our comprehensive blog post on NExT preparation tips. Our blog offers tailored insights, strategies, and advice to boost your confidence, alleviate doubts, and enhance your NExT exam preparation.
———————————-
While we acknowledge that the uncertainties surrounding the NExT exam can induce anxiety, it is crucial to shift your focus from what you can't control to what you can. Take charge of your NExT prep by utilizing the resources provided by Pre-PG. Whether the implementation happens sooner or later, being prepared is paramount. Make the most of the mentioned resources in this blog and ensure a targeted approach towards NEXT. This approach will gradually enhance your conviction, knowing that you are equipped to confidently handle any question that arises during the exam.